The Delightful Sausage: Alternative Comedy Nonsense
Please note this is an 18+ event
Randolph Tempest, Kate McCabe, Bisha K Ali, Liam Bolton, Barnaby J Thompson, Chris Cantrill & Amy Gledhill
The Delightful Sausage returns with the same old hot balls in an all-new, spectacular venue. Gullivers will now host The Delightful Sausage and all the mind-melting alternative comedy it secretes on a monthly basis.
Kick off 2017 in style with a spectacular bill, featuring the finest alternative comedy sensations. This month we have total smash-pot, Kate McCabe. She's bringing some hot new schnizz for your audio-visual pleasure.
Closing the show, we are extremely honoured to have an exclusive masterclass from Randolph Tempest – actor, writer, director, poet and part-time checkout assistant. Plus support from Bisha K Ali, Liam Bolton, Barnaby K Thompson and more.
Surreal, daring and completely unforgettable. Book yer tickets reet now.
P.S. We're really disappointed to have to write this but after last month's show, a quick reminder that we have a zero tolerance policy when it comes to concealed weapons. Pop-pop, y'all.
— [Press] —
Kate McCabe: "Delivers strong material with aplomb" Three Weeks.
Chris Cantrill: "Simple and bizarre punchlines with unerring skill" Edinburgh Festivals Magazine, *****
Amy Gledhill: "Silly, vivacious and very funny" Richard Herring
Le Sausagé: "Every so often, you find a night that makes you realise why you've resolved to get out and watch more live comedy. The Delightful Sausage is one such night." Cupofbeans.co.uk
You May Also Be Interested In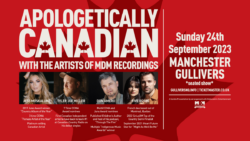 w/ Jess Moskaluke, Tyler Joe Miller, Don Amero, Five Roses
Buy tickets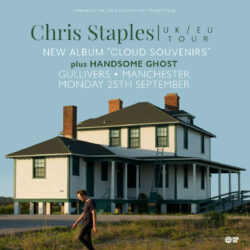 w/ Handsome Ghost
Buy tickets