DHP PRESENTS THE AMERICANS
With guests CARL NORTH & THE LONELY HEARTS & KATE ANITA
Please note this is an 18+ event
New Loose signings, Los Angeles quartet The Americans, will release their forthcoming studio album, I'll Be Yours, on 7th July. Having started out as a roots band enthralled by pre-war American country and blues, they have evolved into a blistering amalgamation of those influences, injected with a fiery blue collar rock'n'roll attitude, absorbing and reconfiguring the history of American music from Chuck Berry and Tom Waits to Bruce Springsteen. They named themselves after the controversial photo series by Robert Frank, which was first published in 1958 with a foreword by Jack Kerouac. Like Frank's photos, The Americans' songs are miniature biographies, intimate and empathic portraits of individuals that leave much unsaid.
The Americans were plucked from obscurity by Jack White, T Bone Burnett and Robert Redford to appear in the forthcoming PBS documentary series American Epic, due to air on the BBC from 16 May 2017. Featuring artists such as Beck, Elton John, Nas, Willie Nelson, Alabama Shakes, The Avett Brothers and many more, the film reconstructs the story of the first American music in the 1920s and re-assembled the recording apparatus that was used at the time. As experts in early music, The Americans were invited in to figure out the equipment and make the first recordings. Once the sessions were underway, they functioned as the house band, backing up various artists and suggesting songs to the filmmakers. Burnett was quoted as saying; "The Americans are part of this group, these genius 21st century musicians, that are reinventing American heritage music for this century. And it sounds even better this century."
The Americans are made up of frontman and guitarist Patrick Ferris, bassist Jake Faulkner and lead guitarist Zac Sokolow, brought together through their love of American roots music. Spurring one another on, they spent years digging through obscure records and arcane field recordings, busking and teaching themselves banjo, fiddle, mandolin, and slide guitar. They were deep into a purist phase, as Patrick recalls; "We were suspicious of modern rock music. I think we were all curious whether we could summon the spirit of old blues and country through what we'd learned firsthand, and create something brand new, leaving behind the nostalgia and musical aesthetics."
The Americans' debut album seems to have achieved just that. "They've shape-shifted back into the modern-day rock and roll band," writes Cara Gibney (No Depression), "writing contemporary music of their time, incorporating the kernel of their traditional roots, enhancing their rock and roll credentials with the emotional quality of music made generations earlier."
The Americans' transition to an original rock band didn't happen overnight. Struggling to finish songs in time for their recording session, Patrick drove around late at night looking for hourly motels where he would check in to write. Songs such as "Last Chance" were written sitting on the edge of a giant, heart-shaped bed, singing softly into a recording machine, occasionally he was interrupted by fights in the hallway, romantic couples in a neighboring room, or loud knockings on his door. "Last Chance" was completed in the studio with additional vocals from the Secret Sisters. Ferris says; "We rehearsed an old folk song with them in Nashville, and they sang their verse so beautifully it nearly brought us to tears."
The song "Nevada" could summarise the theme of I'll Be Yours, which explores devotion and solitude. As Ferris explains; "A lot of stories are about people changing, improving. I'm interested in what happens to the rest of them, the people who can't change or won't, whose futures are written in stone." The line "I'll Be Yours" appears in more than one song on the album, and could have fit into others, hence it was used as the title of the album. "There's an irony to the expression, which could be a declaration of devotion or a somber statement of ownership," says Ferris.
Their live show, honed over many hundreds of performances, is something to behold. Ron Wray (No Depression) writes, "They're led by lead singer, guitarist Patrick Ferris, looking like James Dean but even better… Jake Faulkner, with his dark black beard and jaunty hat, dances across the stage, lifting his stand-up bass like a dancing partner."
The band's first tour was different from most. They roped in a friend to play drums using only a plywood suitcase, which he beat with a soup spoon. They set off on a meandering, quixotic odyssey that found them playing honkytonks, rural bars, a Navajo radio station, and a wine cellar in an abandoned Coca-Cola bottling plant. Some of the venues hadn't hosted a live band since the 1980s. "We had a passport to the hidden heartland of our country," recounts Jake. Nowadays their tours are more structured, but the guys still seek out the road less traveled.
Despite being unsigned at the time, The Americans have already appeared on US TV talk shows such as The Late Show with David Letterman, and served as a backing band for Lucinda Williams, Nick Cave and Courtney Love At the David Lynch Foundation's concert for the 60th Anniversary of Allen Ginsberg's Howl. They also recorded an original song for Hal Willner's Son of Rogue's Gallery (ANTI- Records), an album of sea shanties and pirate songs featuring Tom Waits, Keith Richards, and Nick Cave, executive produced by Johnny Depp and their music is featured in the Michael Mann produced film Texas Killing Fields, starring Sam Worthington and Chloë Grace Moretz.
You May Also Be Interested In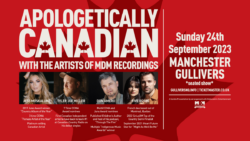 w/ Jess Moskaluke, Tyler Joe Miller, Don Amero, Five Roses
Buy tickets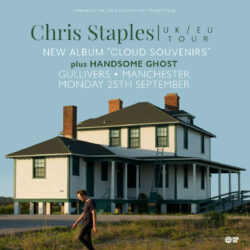 w/ Handsome Ghost
Buy tickets