DHP presents Ben Caplan
Please note this is an 18+ event
Rugged, raspy, and roaring with charisma, Ben Caplan's voice is to song as smoke is to bourbon: perfectly coupled. He is a songwriter and performer who is bold in both range and ferocity. The music is fuelled by a quality of melodrama and powerful lyricism that sets Caplan apart from his peers. Either solo or backed by his band, The Casual Smokers, Ben Caplan has captured the attention of music fans and media across Canada, Australia, and throughout Europe.
Ben Caplan is supported by upright bass, drums, Eastern European inspired strings, and occasionally horns. Ben himself moves between guitar and piano, marking his place in the world's music landscape with an outrageous musicality and a growling spirit.
Besides writing and recording, Ben Caplan is almost perpetually on tour, having played more than 1000 shows since the release of his debut album in late 2011. His songs, his voice, his humour, and his charm collude to create a rhapsodically energetic live show – an elegant cacophony drawing fans in ever widening circles.
On the strength of his debut album, In The Time of the Great Remembering, Ben Caplan won numerous Canadian awards, including Nova Scotia's 2012 Entertainer of the Year and the East Coast Music Award for Rising Star Recording of the Year for 2013. He's shared stages with acts ranging from Grizzly Bear and Dirty Projectors to The Staves and Blondie. In addition to his 1000+ club shows, He's played major festivals around the world including the UK's Glastonbury in 2013.
In 2015, Ben Caplan will continue to break new ground with dates planned across North America and around the world. His highly anticipated second album, Birds with Broken Wings, is prospected to be released internationally in late spring/early summer of 2015.
You May Also Be Interested In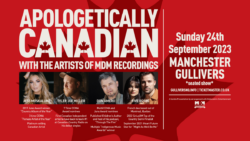 w/ Jess Moskaluke, Tyler Joe Miller, Don Amero, Five Roses
Buy tickets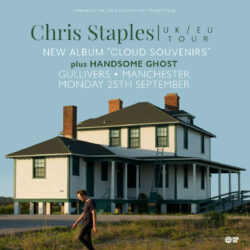 w/ Handsome Ghost
Buy tickets