DHP Presents : BJ BARHAM
Please note this is an 18+ event
We are excited to bring B.J. Barham, the front man of the increasingly popular US Americana band American Aquarium (Top 10 Guardian act) to the UK for the first time.
The band are due to make their UK debut next February, but in advance of that Barham is playing a run of rare intimate, acoustic shows in support of his debut solo album, Rockingham.
Written during a 2015 European tour with American Aquarium, Rockingham is a collection of small-town narratives, pieced together by sketches of people BJ has known since childhood, those folks who have impacted his life in the most fundamental ways. "…songs that would be best served with just me, my voice and an acoustic guitar. A batch of songs about home'.
You May Also Be Interested In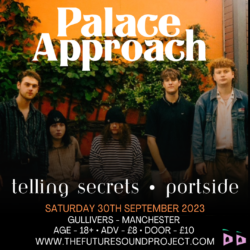 w/ Telling Secrets + Portside
Buy tickets