DHP Presents : ESTRONS
With guests The Bay Rays
Please note this is an 18+ event
ESTRONS the politically charged Welsh alternative foursomekick 2016 into gear by announcing their first set of UK wide dates for February and celebrate being chosen Radio 1's Annie Macas one of her NewNames for 2016.
ESTRONS also celebrate the double accolade of being selected by Radio X as one of their Great-X-Pectations for 2016(one of the twenty new bands as yet to release their debut LP chosen for support by the station) and hitting Amazing Radio's playlistwith the Brand New 2016 Remaster of 'Make A Man'.
ESTRONS 'Make A Man' was first released on 11 December 2015 and has clocked up worldwide plays from Beats 1, Radio 1, 6 Music, Radio X, BBC Introducing & Selector Radio. To mark ESTRONS first UK wide tour the song has been remastered by John Davis (Coldplay, Blur, Flo + The Machine, Years & Years) and is being re-serviced to radiowith the new impact of 19th February 2016. Meaning 'Aliens'in Welsh, the four-piece met in a chance encounter on the beaches of Aberystwythand soon formed a band with the premise of being general misfits and outcasts that never quite belonged to any one country or nationality.
Fronted by Canadian-Swede Taliesyn Kallström, with Rhodri Daniel (guitar), James Keeley (bass) and Hugh Parry (drums), ESTRONS bring together punchy melodies, powerful vocals and loud guitars to create an in-your-face indie rock sound, underpinned by garage rock sensibilities. 'Make A Man'is a story of a heterosexual female's battle between desiring a man, whilst simultaneously finding herself having little respect for his self important ego and misogynistic attitude towards women. She retaliates by objectifying him to herself.
You May Also Be Interested In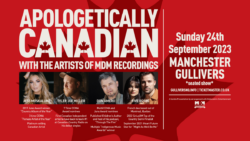 w/ Jess Moskaluke, Tyler Joe Miller, Don Amero, Five Roses
Buy tickets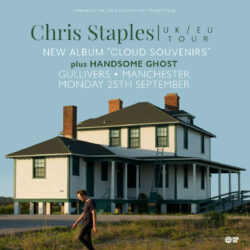 w/ Handsome Ghost
Buy tickets