DHP presents howlin rain
Please note this is an 18+ event
HOWLIN RAIN
MANSION SONGS
Redemption comes in a multitude of forms. For Ethan Miller, it has arrived amid catharsis and transformation. The HowlinRain we thought we knew has evolved, on Miller's newest, Mansion Songs, into something strange and true and beautiful, a sound made of cigarette ash and swollen moons, salt air and the eggshell light that comes just before the dawn.
The result is an album that pines and yearns, lusts and wails. "Meet Me in the Wheat," "Big Red Moon" and "Wild Bush" push the album into high gear, up-tempo jammers that form the yang to the mellow yin of the album's deep feel ballads. Tracks like "Restless" and "Lucy Fairchild" ache like raw wounds or sway like lost, half-sunken ships. "New Age" is bright and clear-eyed and full of wary joy. "Coliseum" prowls, red-veined and hungry – claws out and teeth sharp.
Miller is one of those triple threat talents, an endlessly charismatic front man, prolific songwriter and powerhouse lead guitarist. His vocals, writing, and playing are executed with an impassioned fury which verges on religious ecstasy. His music has left a trail of fans in his wake – among them looming names like The Black Crowes, Queens of the Stone Age and iconic music producer Rick Rubin.
Mansion Songs is a living, breathing, and thrillingly imperfect thing. It sweats, it bleeds, its skin is rough and calloused. Bringing in a revolving cast of collaborators, musicians he had known and worked with, as well some he had never met, Miller and producer Eric Bauer left it loose and raw, keeping many of the shambling, ragged-at-the-edges, first or second takes.
Mansion Songs is Miller and Howlin Rain pushing away the stone and stepping out into the sunlight. It marks next chapters and fresh starts and new roads. In the end Mansion Songs is one of those rare albums made by running with eyes closed and smile wild – straight into uncharted territory.
You May Also Be Interested In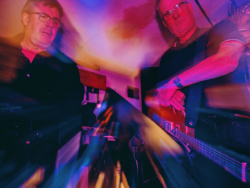 w/ Dark Fidelity Hi Fi + Mindcrime Cafe
Buy tickets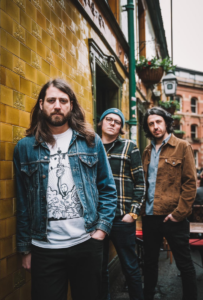 w/ The Be Positives + Springfield Elementary
Buy tickets