DHP Presents : JUNIUS MEYVANT
With guests LAISH
Please note this is an 18+ event
Júníus Meyvant is the artist name of Westman Islands born singer-songwriter Unnar Gísli Sigurmundsson. As a young boy he was an eccentric to a small degree and he only loved two things, skateboarding and painting. Every now and then he asked the Muses if he should learn to play an instrument but his wild and free behavior terminated his dreams as he was quickly suspended out of music school. All through his teens he rambled on without even considering becoming a musician or even playing any instrument.
In his early twenties Unnar stumbled upon a beat up guitar at his parents' house and started noodling around. By playing the guitar he managed to tame his inner beast and his sense for songs and melodies burst like rockets. The uncontrollable urge for writing music and constant flow of ideas kept him tossing and turning every night and day forever and a day. For a while he filtered his ideas through a band that didn't live up to his creative requirements so he decided to undertake his alter ego Júníus Meyvant.
The sound of Júníus Meyvant is a rich and afflicted take on freaky folk pop with a familiar and soulful feel. The feeling you get from listening to Júníus equally as comfortable as resting under a thick wool blanket with a hot cup of cocoa in or even when one settles with an exotic beverage on a hot sandy beach far and away.
2014 saw the release and success of his debut single, "Color Decay". The single caused quite a stir in his homeland as it peaked at #1 on National Radio 2 for a few weeks and caught the ears of KEXP's Programming Director Kevin Cole who picked it as the song of the year.
In 2015 Júníus' finally released his first physical release, a self-titled and praised EP. Denmark's premier music magazine Gaffa said: "generously melodic material and extraordinary soulful and pleasant listening".
Júníus was the star of the Iceland Music Awards (I.M.A.) in the year 2015 as he won the award for the Best Song and as the Best Newcomer. In the year 2016 he received two nominations at the I.M.A., best male singer and for the best song.
Júníus has been touring relentlessly in 2015 and 2016 in Europe and mostly to sold out halls and venues. He has a few festival performances coming up in 2016, including Roskilde Festival in Denmark. The biggest thing of 2016 without a doubt the long awaited debut full length album which will see the light of day on July 8th via Record Records.
Support comes from Laish
You May Also Be Interested In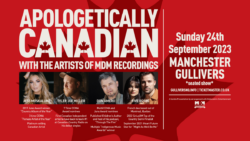 w/ Jess Moskaluke, Tyler Joe Miller, Don Amero, Five Roses
Buy tickets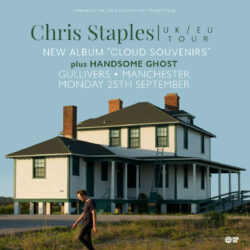 w/ Handsome Ghost
Buy tickets