DHP Presents WAKEY WAKEY
Please note this is an 18+ event
"….the indie-pop singer has built a following that's as passionate as his compositions."
(Americana UK)
"…balance between creative bravery and practical considerations seems to be working out for Wakey Wakey." (Huffington Post
"Grubbs combines some beautifully played piano with a voice so striking it resonates around the room, galvanizing everybody within earshot" (NME)
US singer / songwriter Michael Grubbs aka Wakey Wakey returns with a sublime new album titled Overreactivist, released worldwide Feb 26th via The End Records / ADA.
Following on from his successful debut Almost Everything I Wish I'd Said The Last Time I Saw You which sold over 50,000 worldwide and secured high profile TV placements with music on HBO series One Tree Hill, Honda, Apple and Nationwide Insurance ads, the new album is destined to follow suit and will be supported by a 13 date USA and 16 date UK & European headline tour in March 2016.
Now signed to The End Records USA, Wakey Wakey can't wait to hit the road again and Grubbs is pumped to be touring his new record that has been over fifteen months in the making.
"It's been a crazy few years for me, at times really amazing and at times really tough," he says, "I took all of that and poured it into this new album. I've returned to my roots in every way imaginable, and as a result, some amazing things are happening!"
Michael and producer Chris Cubeta returned to the now defunct Galuminum Foil studios in Brooklyn to spend the better part of a year getting back to the basics of what Wakey Wakey do best – accomplished songwriting, soaring melodies, poignant piano motifs and resonant lyrics.
"I was excited to be working with Chris again (Producer of 'Almost Everything I Wish I'd Said The Last Time I Saw You' and 'War Swater') .We set out to make a record for us, not thinking of a hit song, nor radio play or any of that stuff. This is my most personal and authentic statement as an artist to date and I can't wait to share it with everyone!"
A native of Richmond, Virginia, Grubbs began playing piano at the age of five, impelled by maternal instruction and inspired by the works of Brahms, Bach and Beethoven. An artistic sensibility was formed and later augmented by his teenage discovery of a more contemporary canon, including Billy Joel, Elton John and Led Zeppelin, gradually evolving into Wakey Wakey's singular sound. He relocated to New York in 1998, and became understudy to Lach, a pioneering figure of the anti-folk scene on the Lower East Side that also featured Regina Spektor and Moldy Peaches. After years of tending bar and playing open mic nights, he'd just about had enough. That's when Grubbs met Mark Schwahn, chief writer and executive producer of hit American TV drama series One Tree Hill, performing a brief set for him helmed by a then recent composition, 'War Sweater'.
Following the February 26th release, Wakey Wakey will embark on a headline UK & European tour in support of the new album, beginning March 6 in Glasgow, UK.
European tour dates: March 10th – March 24th 2016
The new OVERREACTIVIST album will be released in digital, Cd Digipak and 12" vinyl formats.
You May Also Be Interested In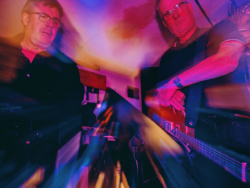 w/ Dark Fidelity Hi Fi + Mindcrime Cafe
Buy tickets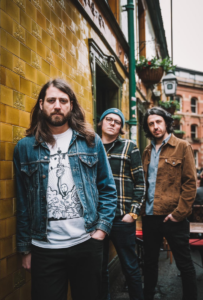 w/ The Be Positives + Springfield Elementary
Buy tickets