Rocky Road Touring presents Diamond Black + Attrition
w/ Moth Slut
Please note this is an 18+ event
Intense, explosive and introspective, Diamond Black are a rock trio from London, UK. Fronted by Ben Christo (The Sisters of Mercy), Diamond Black take the captivating, emotional energy of The Cult, Manic Street Preachers and Placebo and invigorate into modern-day 'dark anthems': hard-hitting, heartfelt rock that's designed to inspire and empower.
Diamond Black are more than just a band – they are a movement, promoting mental health, wellness and positive personal growth. With each member having struggled with their own mental health issues, the band's mission is to encourage others to seek help and find hope. The songs are a call to action, urging us to face our fears and defeat our demons.
Diamond Black's debut single 'Sorrow' premiered on Metaltalk.net to great acclaim: hailed and shared by members of Rob Zombie, rotated on Scuzz TV and featured in Bass Guitar Magazine. 'Ghost in the Glass' followed, winning public praise from The Mission and Therapy? and garnering hundreds of thousands of Spotify plays.
Signing a worldwide deal with the legendary Cargo Records, the band released searing, seductive single 'The Scarlet', lauded by The Birthday Massacre, with the sensational video clip winning first place in both the New York Cinematography Awards and Paris International Music Awards.
The band have toured the UK as main support to Cellar Darling, headlined their own sell-out London shows and captivated a sold-out crowd at The 69 Eyes' 30th anniversary London show.
Diamond Black's devastating debut album, 'Dark Anthems' is due for release in 2024. Ten powerful cuts of hard-hitting, heartfelt rock produced by chart-topping Finnish visionary Jaani Peuhu (The Rasmus, Lord of The Lost,) and featuring guest appearances from Chris Harms and more. The band has already amassed a dedicated global fan base, with each physical single release selling out within hours.
Diamond Black are
Ben Christo – Lead Vocal, Guitars
Adam Hart – Bass, Vocal, Graphics
Jan-Vincent Velazco – Drums
You May Also Be Interested In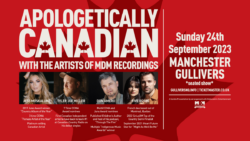 w/ Jess Moskaluke, Tyler Joe Miller, Don Amero, Five Roses
Buy tickets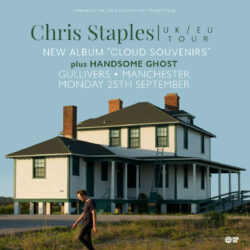 w/ Handsome Ghost
Buy tickets