Dilettante Debut Album Launch
Please note this is an 18+ event
Dilettante are celebrating the launch of their debut album 'Tantrum' this October and they want YOU to come celebrate too! 'Tantrum' is an album 4 years in the making and is all about growing up, being disappointed in what you've found and finally accepting it. Singles include Big Fish, Mouth Shut, Surrogate Lover and Keep Time which have received playlisting from BBC Radio 6, Amazing Radio UK and USA.
Dilettante is the art-pop brain-child of multi-instrumentalist Francesca Pidgeon. Live shows are a genre-phobic loop-fest, featuring everything from fuzzy guitar licks to 5-part saxophone harmonies. When not making music (or hyphenating words) Francesca moonlights in BC Camplight and enjoys slamming into people on skates (roller derby).
FFO St Vincent, tUnE-yArDs, Dirty Projectors, Kate Bush and Fiona Apple.
"One of my new favourite bands"
– Tom Robinson, Radio 6
"Dilettante's set is an exceptional performance piece, combining an unreal amount of live layering and looping with jazz drum patterns and delicate electronic textures. Front woman Francesca Pidgeon keeps her eyes fixed on the middle distance whilst spitting vocals with deft pronunciation; this level of art wouldn't work with sunshine and smiles. Exceptional."
– Damian Robinson, NARC Magazine
"
"Elegant and somber, they create music that can't quite be slotted into any particular genre. Part folk part jazz part indie just doesn't quite sum it up right or do them justice, as Francesca Pigeon's syrupy sweet vocals are combined with lush chords and unpredictable melodic lines to create wildly original songs."
– Daniel Johnson, Odd Horizon
"Pidgeon flits between saxophone/clarinet/guitar/piano to give her gorgeous compositions more texture, with her songs treading the line between the confessional and the obtuse with great aplomb. They are quickly becoming the North East's favourite up-and-coming angst masters Reminiscent of Actor-era St Vincent at it's very best, Dilettante's soulful, articulate songwriting warms the hearts of those gathered."
– Ben Lowes-Smith, NARC Magazine
"Should you be searching out an act that blends the vocals of Kate Bush and Portishead and drops them into a 50s' cabaret club show, then Dilettante may be just what you're looking for. The album feels as though it could easily form the soundtrack to an undiscovered Lynch film; art pop with a pleasantly haunting aftertaste."
– Breaking Glass Magazine
"Theatrical and at times a little haunting, these tracks never go where you expect them to and that is all part of their charm."
– Heidi Dewhurst, MCR Women Songwriters
Ones To Watch 2020 – BBC Leeds and Amazing Radio
You May Also Be Interested In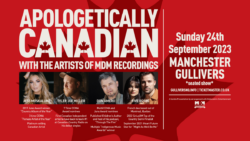 w/ Jess Moskaluke, Tyler Joe Miller, Don Amero, Five Roses
Buy tickets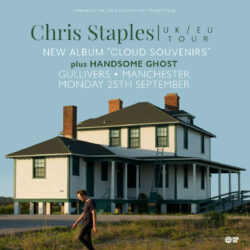 w/ Handsome Ghost
Buy tickets