Doc'n Roll MCR – Suburban Steps To Rockland: The Ealing Club
Please note this is an 18+ event
Dir. Giorgio Guernier, 2017, UK, 89mins
MCR PREMEIRE
Suburban Steps To Rockland: The Story Of The Ealing Club
Inspired by American touring blues acts such as Muddy Waters and Sister Rosetta Tharpe, and with the help of a 19-year-old student from Tehran, in 1962 guitarist Alexis Korner and harmonica player Cyril Davies opened the Ealing Club, London's (and Britain's) first rhythm and blues venue. Soon young music fans from all over the country began attending Alexis and Cyril's shows and sit in during their sets. The list of youngsters who learned the blues at the Ealing Club includes Jack Bruce, Ginger Baker, Paul Jones, Brian Jones, Mick Jagger, Keith Richards, Dick Taylor, Jeff Beck and Eric Burdon, to name just a few.
The Ealing Club, "the cradle of British rock" (Mojo magazine), was a dingy and smoky concrete-floored basement barely mentioned in music history books, and it would last only three years. However, its pivotal role in fostering a golden generation of classic rock musicians and kick-starting the British blues movement remains undeniable.
Doc'n Roll Film Festival is supported by the BFI using funds from the National Lottery to grow audience appetite and enjoyment for a wide range of independent British and international films.
You May Also Be Interested In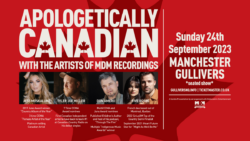 w/ Jess Moskaluke, Tyler Joe Miller, Don Amero, Five Roses
Buy tickets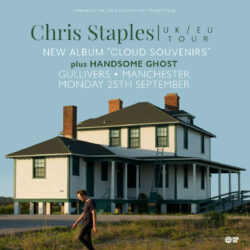 w/ Handsome Ghost
Buy tickets