DOM MAJOR & TOM KAY
Please note this is an 18+ event
DOM MAJOR BIO
Set in a genre of his own, Dom Major has been described as 'Alt Americana'. Touted by the Independent as "One to watch in 2015", Dom blends strong vocal melodie
s with left field influences to create a modern sound, with a vintage feel. Dom has already graced such venues as The Ritz, ManchesterAcademy and even London's Royal Albert Hall.

After writing songs for various artists and himself since the age of 16, Dom quickly became accustomed to the craft of songwriting. Dom is somewhat of a throwback to the fantastic songwriters of days gone such as Billy Joel, Tom Waits, Townes Van Zandtt. Where Dom separates himself from his idols is in his versatility of sound, and creativity of arrangement and production. After having his debut release Happy Now compared to as a love child between Beck and Fleetwood Mac, it is obvious to see how creatively Dom expresses himself through his music.
TOM KAY BIO
Wither and Bloom is the brand new album from Tom Kay. Working alongside producers Pat Dooner and Carl Conway-Davis (The Broken Orchestra), the collaboration has seen the singer/songwriter take a step in a new direction, blending his honest songwriting with ambient and electronic soundscapes.
"I felt that I wanted to move in a different direction for this new album. The songs beckoned me to try something new. It was all just about experimenting and trying to forget everything that had came previously, and the process was really interesting and exciting. Pat and Carl work very differently to how I have worked in the past and it was a really refreshing process."
Tom has had seven releases since 2010 as well as performing and releasing albums with various other acts. He has performed extensively across the UK over the last fifteen years and has shared the stage with artists such as Gill Landry (Old Crow Medicine Show), Simon McBride, Tony Moore (Cutting Crew), The Dunwells and The Shires.
Tom's new album Wither and Bloom will be the first release on his own label, Blank Canvas Records, The album will be available as a CD and digital download from 3rd February 2017.
You May Also Be Interested In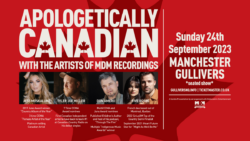 w/ Jess Moskaluke, Tyler Joe Miller, Don Amero, Five Roses
Buy tickets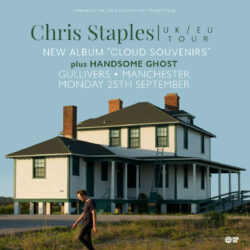 w/ Handsome Ghost
Buy tickets