DREAMING Debut Album Launch
With guests Sam Frost, GYRO, DJ LOVE YOU & Slender Vanity
Please note this is an 18+ event
Molly Ellison and DREAMING present:
New girl band DREAMING and their album launch show for their new album, "girl".
WITH SUPPORT FROM: Sam Frost, GYRO & never before seen b2b DJ sets from DJ LOVE YOU and Slender Vanity to end the show.
💋DREAMING💋
A three piece band out of Whalley Range and Old Trafford. Bringing you a dreamy capsule of playful keys, bass guitar and drums. Releasing a new album to make you dance and let go for a moment. Vocals from the hearts of Velvet Carroll and Niamh Grimes <3333

WITH SUPPORT FROM:
GYRO
Breaking glass drum machines motorways you might find ok.
Sam Frost
chillaxing vibez to open the show with the probably critically acclaimed somewhere SAM FROST 😱 check him out on fb Itsnatevendahk and find his music @ the link below. btw dont get confused by the online name. it is definitley Sam Frost.
https://itsnatevendahk.bandcamp.com/music
————————————————
b2b DJ SETS FROM:
Slender Vanity
hit the dance floor! DJ! DJ! All night long! all night! S S S SLENDY V ON DA DECKS! fresh outta IBIZA! GARRIX AND GUETTA AINT NO BETTA
http://dylanserventi.com/music.html
DJ LOVE YOU
???????????????????????????????????

————————————————
Come and dance with us.
£4 online (inc booking fee)
£5 on the door
You May Also Be Interested In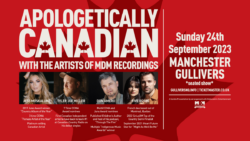 w/ Jess Moskaluke, Tyler Joe Miller, Don Amero, Five Roses
Buy tickets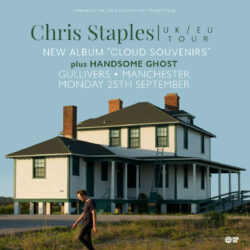 w/ Handsome Ghost
Buy tickets