DUNCAN REID & THE BIG HEADS
With guests MATTY JAMES CASSIDY
Please note this is an 18+ event
There are only two people in the entire world who can claim to have played with the Ramones while not actually being tagged with the 'Ramone' nom-de-plume. Duncan Reid is one of those people.
As singer and bass player of Joey Ramone's favourite band, The Boys, Duncan rode on the crest of a wave during punk's original late-1970s heyday as part of a wider collective of friends and peers that included Sex Pistols, The Clash, Generation X and a host of other power-chord pioneers. The Boys remain one of the best-loved and influential bands of their generation.
Montevideo, from the Big Heads' debut album Little Big Head, earned Duncan the keys to the Uruguayan capital (the only other musicians to achieve this being Elton John and Paul McCartney).
Following a cornucopia of stellar reviews for 1st album Little Big Head, The Big Heads developed their unique, effortlessly entertaining, melodic brand of harmony laden pop punk with: "The Difficult Second Album".
May 2017 saw the release of their third album "Bombs Away". Fourteen catchy little ditties about life, death, paranoia and Viagra which featured heavily, in print and online, among the "best of 2017" reviews.
In 2017 the Big Heads also toured extensively in the UK, Ireland, Scandinavia and Germany including festival dates at Rebellion, and Undercover. 2018 sees them return to South America, first appearances at North West Calling and Boardmasters festivals, first dates in Belgium and France as well as returns to happy hunting grounds including the famous 100 Club in London on March 2.
You May Also Be Interested In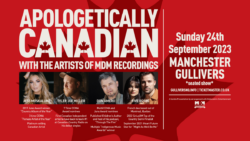 w/ Jess Moskaluke, Tyler Joe Miller, Don Amero, Five Roses
Buy tickets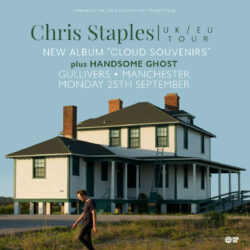 w/ Handsome Ghost
Buy tickets