ED POOLE & BENNY MONTEUX
With guests DRU BLUES & LAURA FARROW
Please note this is an 18+ event
Who the Folk is Alice? presents
On the 27th of April we've got Ed Poole Music coming in from Liverpool and Benny Monteux coming to visit from sunny Scotland! Joining them on the Manchester date is Dru Blues from Sheffield and Manchester's own Laura Farrow! It's gonna be a fun night! So get yourself down to Gullivers Lounge on the 27th of April to help me understand what Ed and Benny are saying….ticket link below!
Ed Poole –
Sonically dense with brooding guitar lines and soaring vocals, Ed Poole is a musician unafraid to push the dynamics and image of the modern day singer-songwriter.
Ed embraces the DIY ethic, self-producing and creating songs that toe the line between punk rock and more atmospheric, darker tones.
Beneath the surface, there is so much more to discover in the layers of the songs of this Liverpool based musician.
Benny Monteux –
Punk rock for pop lovers from Edinburgh, Scotland FFO Frank Turner, Rob Lynch and Vinnie Caruana.
Benny has toured all over the UK, racking up notable support slots including Dave McPherson (InMe), Ben Marwood (Xtra Mile Recordings), Deaf Havana and Matt Pryor as well as a string of sold out headline shows in his hometown.
"Fantastic" – Rave Child
"Songs full of modern relevance and relatability" – Musicmusingsandsuch
Listen and buy merch below –
www.bennymonteux.bandcamp.com
www.facebook.com/bennymonteuxmusic
Dru Blues –
Home brewed songs from a rom-com anarcho folkster
"A Passionate, professional entertainer who oozes both talent & civil disobedience. Acoustic Folk/Punk at its best' – DMF Digital
https://drublues.bandcamp.com/
Laura Farrow –
Laura Farrow is a 24 year old, Manchester born, acoustic singer songwriter. Influenced by Folk music she has performed at incredible venues such as Band on the Wall, The Garrick Theatre, Lancashire Cricket Club and other music venues in the North. She is currently working on new material to record and perform over the UK whilst gigging regularly in her hometown of Manchester.
https://soundcloud.com/user-7420…/laura-farrow-middle-ground
You May Also Be Interested In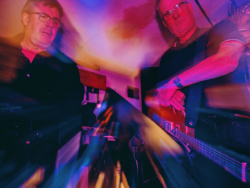 w/ Dark Fidelity Hi Fi + Mindcrime Cafe
Buy tickets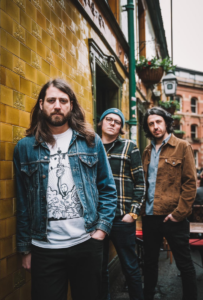 w/ The Be Positives + Springfield Elementary
Buy tickets