EDINBURGH SAUSAGE #1: EDY HURST & HARRIET DYER
Please note this is an 18+ event
The Delightful Sausage returns with a sensational Edinburgh preview season. Book your tickets and you'll get 2 fantastic shows for the price of 1!
See the shows before they make a big splash at the Edinburgh Fringe Festival.
*** Harriet Dyer: Dyergnosis Murder ***
Harriet Dyer [BBC Live at The Fringe, BBC Radio 4 Extra, BBC Ouch and that idiot that didn't cook the chicken on ITV's Dinner Date] for purposes of this show is Detective Dyer. Expect a menagerie of tomfoolery and tentacles. So many tentacles.
"Dyer exists in a joyful equilibrium, at the point where self-depreciation and a total embracement of oddness meet in utterly likeable harmony… Beautifully, brilliantly weird… Absolutely worth a watch" Broadway Baby
*** Edy Hurst: Theme Show ***
Award-winning comedian Edy Hurst presents a debut work of comic ingenuity and imagination, plundering against forces far beyond his reach to create the world's greatest theme park.
Expect rides (homemade), fireworks (homemade) and more (homemade) in the world's first (only) theme park show! 'A manic ball of comedy energy' (Gigglebeats.co.uk). 'A joyous comic to behold' (ManchesterWire.co.uk). 'A real gem' (York Press).
—
This show is part of the Delightful Sausage Edinburgh preview season, visit www.thedelightfulsausage.com/shows for the full lineup.
You May Also Be Interested In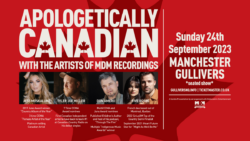 w/ Jess Moskaluke, Tyler Joe Miller, Don Amero, Five Roses
Buy tickets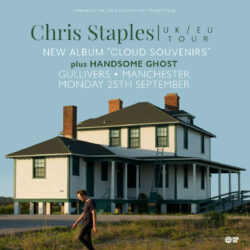 w/ Handsome Ghost
Buy tickets