Emmergence presents…
Please note this is an 18+ event
We have 5 talented local bands for you to get your ears around:
FEAR THE FALLEN: https://soundcloud.com/fear-the-fallen
Formed late 2010 in Darwen Lancashire, Fear The Fallen are a powerful and original band that deliver a heavy rock based eclectic mix of riff-driven rock and classic sounds.
For Fans Of: AC/DC, Iron Maiden, G'n'R, Incubus, Alter Bridge, Faith No More, Linkin Park.
ARTIZANS: https://soundcloud.com/artizans
4 Barnsley lads started in 2012-2013 and grew briefly into 5 RNCM students throughout last year and now finally a band of three (Joe, Dan & Weshy) and still as loud as ever! Artizans are brand new Manchester meat to feast on! After well over a year of painful hiatus, the boys have returned; reinvented, reinvigorated and ready to play. We are Artizans. We make loud music.
For Fans of: Fightstar, Foo Fighters, Royal Blood, QOTSA, Radiohead, Mallory Knox.
THE VOLTS: https://soundcloud.com/thevoltsofficial
The Volts were formed in late 2013 with the addition of Rory Hope to complete the line-up. the boys combine rock-driven riffs with poppy vocals to create a unique sound.
For Fans Of: You Me At Six, Kings of Leon, Muse, Twin Atlantic.
THE RIVER NORTH: https://soundcloud.com/the-river-north
The River North are Manchester based alternative rock trio who are loud and hard hitting with a mixture of riff driven songs and catchy choruses.
For Fans of: Incubus, The Winery Dogs, Royal Blood.
THE GOD COMPLEX: http://soundcloud.com/thegodcomplex
Since 2012 The God Complex have sweat, bled and foamed at the mouth up and down the North West with unpredictable, energetic live gigs leaving audiences stunned every time.
'Biting guitars just the right side of distressed and backed by a groove guaranteed to get even your grandma moving.' – Manchester Rocks.
'The growling, dirty, desert rockers assault the ears, lambasting you with sound.' – Louderthanwar.
'..Good stuff for those who like it heavy. Go listen.' – The Colour Of Vinyl.
The doors open at 7:30pm. We have 5 great sounding bands, so get there early, get the drinks in and prepare yourself for some mint music!
Latecomers, it may cost you more as we don't want the ticket office to miss any great bands because you decided to pre-drink or were undecided about attending. Be warned!
The venue only has space for 150 lovely people, so if you do decide to turn up late, you may not even be able to get in. The smart option is to pick up a ticket while they are available online! Don't say we didn't warn you!
Music Genres:
Alternative, Blues, Indie, Metal, Rock
You May Also Be Interested In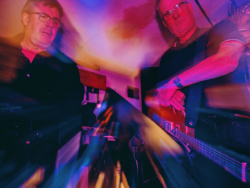 w/ Dark Fidelity Hi Fi + Mindcrime Cafe
Buy tickets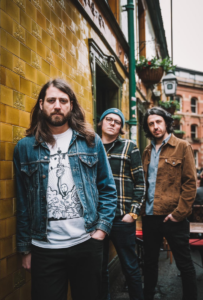 w/ The Be Positives + Springfield Elementary
Buy tickets