SJM Concerts Presents Etta Marcus
w/ Hohnen Ford
Please note this is an 18+ event
Brixton-born and raised Etta Marcus knew she wanted to make a career out of music from when she was at primary school. College seemed like a logical way to make that happen. Now she was stuck at home and couldn't even get a job because of lockdown. "You feel like you have no place in society," she says. Her parents, both secondary school teachers who instilled Etta and her older brother with a love of music, told her to start sharing the songs she had been amassing on SoundCloud. "I'm quite precious with my stuff, and they were like: you're going to have to put yourself out there."
The next thing she knew, a lawyer got in touch wanting to work with her; they found her a manager, who scored Etta a deal with label services company Platoon. It's not surprising that things moved so quickly for Etta, whose sophisticated, intense songwriting recalls the Americana sweep of Sharon Van Etten, Lana Del Rey at her most classicist and the biting emotional contrasts of Phoebe Bridgers. Her debut EP, this year's View From the Bridge, offers striking portraits of self-sabotage: obsessive, self-destructive relationships; careless burnouts riddled with regret; pushing away those you love.
Etta's next EP, Heart-shaped Bruise, gets into uncomfortable situations and then some, showing the swift acceleration of her lens for particularly knotty relationship dynamics and vivid, shocking imagery.
The aim, she says, was to show people that she's more than just a "sad girl", showing an angstier, grittier side to her songwriting. Radiohead is one obvious new influence; also the multidimensional Everything But the Girl, one of Etta's childhood favourites (her two guitars are named after Tracy Thorn and Ben Watt). For the first time, Etta wrote lyrics before the melody, inspired by her burgeoning love of poetry. Live, she wants to perform it with a full band, inspired by Phoebe Bridgers' full-blooded shows.
It's also her first release as an artist signed to Polydor Records. Despite having plenty of offers on the table, Etta wanted to do her debut independently so as to figure things out for herself. Now, she's embracing the potential to mount her full artistic vision. (She's still pinching herself that it's been mixed by Craig Silvey, who worked on records she loves by Julien Baker and Arcade Fire.) When it comes time to write her debut album, says Etta, she's going to be addressing "a lot of firsts" and how to balance her new life against her old life; experiences of "isolation and not coping in new places". Through a grim laugh, she admits: "I think I usually take the shittier side of things and write about that."
You May Also Be Interested In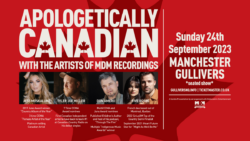 w/ Jess Moskaluke, Tyler Joe Miller, Don Amero, Five Roses
Buy tickets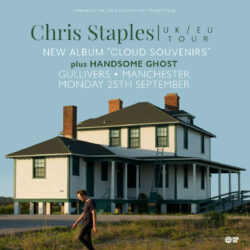 w/ Handsome Ghost
Buy tickets