An Evening With Mik Artistik's Ego Trip
Please note this is an 18+ event
"The best live band I have seen all summer"
~ BBC 6Music Presenter Gideon Coe
"As mad as a wasp trapped under a pint glass"
~ BBC 6Music Presenter Shaun Keaveny
How do you describe 'Mik Artistik's Ego Trip?, you simply don't, it's impossible to sum up the live Ego Trip experience, it has to be witnessed first hand for you to 'get' it ~ there's nothing quite like it.
The three piece from Leeds have a growing national reputation and are proving to be one of the most interesting, unpredictable, and exciting acts on the circuit. They should be on the national health and are a tonic in these troubled times.
BBC 6Music's Gideon Coe regularly plays their tunes, Tom Robinson also , Keith Allen has one of the Band's teapots, John Cooper Clarke called them "sensational", and Glastonbury love them, this year is their 10th invite back to the Worthy Farm Festival on the trot.
Mik Artistik's Ego Trip are a mix between John Shuttleworth, John Cooper Clarke and Jake Thackray. The band say they are influenced by people like Reeves & Mortimer, Half Man Half Biscuit and The Fall but their mix of Rock 'n' Roll & dry West Yorkshire wit is unique.
You May Also Be Interested In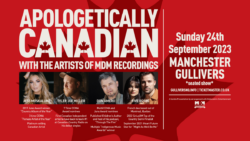 w/ Jess Moskaluke, Tyler Joe Miller, Don Amero, Five Roses
Buy tickets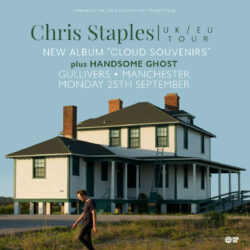 w/ Handsome Ghost
Buy tickets