fat moron: weird comedy thing
Please note this is an 18+ event
After a brief hiatus, the wildly successful alternative comedy night Quippodrome – CityLife's 2nd best comedy club of 2015 – has been sacrificed on the alter of progress. In its place comes Fat Moron: A weird comedy show for people who like laughing at weird comedy things.
Featuring the stellar work of Jayne Edwards, Jack Evans, Edy Hurst and Jon Whiteley – with a smattering of wisdom from IT rock 'n' rollers Foxdog Studios – it's a cavalcade of music, characters, costume and big, bold laughs. If you've ever laughed at Vic and Bob/Adam and Joe/Tim and Eric/Eric Andre/Vic Berger/Too Many Cooks/Big Field/Big Train/Garth Marenghi/Mr Show/The Mighty Boosh/Comedy Bang Bang/Spaced/Sick Animation/rathergood.com/Wet Hot American Summer, then you might just laugh at us.
Or you might not. Humour's very much a matter of personal taste.
PRAISE FOR QUIPPODROME:
'Cult comedy' – The Skinny
'Fast becoming the most exciting comedy event in the UK' – WOW 24/7
'Bizarre and very funny' – Gigglebeats
'I've not seen anything like this before' – Now Then
You May Also Be Interested In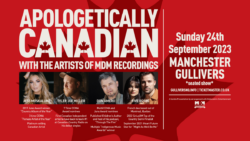 w/ Jess Moskaluke, Tyler Joe Miller, Don Amero, Five Roses
Buy tickets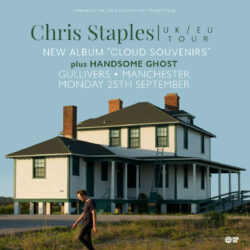 w/ Handsome Ghost
Buy tickets