Gaelynn Lea Album Release Show
Please note this is an 18+ event
Join Gaelynn Lea for an intimate album release show, accompanied by fellow Minnesota musician and frequent collaborator Dave Mehling. Doors open 730pm, followed by the program start at 8pm. The venue is wheelchair accessible. Classically trained violinist and songwriter Gaelynn Lea has been bewitching scores of fans with her haunting original songs and experimental takes on traditional fiddle music.
In 2016, Gaelynn was named the winner of NPR Music's Tiny Desk Concert when her original song Someday We'll Linger in the Sun rose to the top of over 6,100 submissions from around the US, chosen as the unanimous favourite among the contest's six judges. Actively performing since 2006, she has contributed to a number of musical projects and played alongside many notable musicians over the years, including Alan Sparhawk and Low, Charlie Parr, Billy McLaughlin, and The Decemberists.
Her new album, Learning How To Stay, is an 11 song collection that runs the gamut sonically from pensive and luscious to aggressive and intentioned, from folk to decidedly pop, and even includes a couple of traditional fiddle tunes. With her singular voice and deeply affecting violin, she guides the listener through a journey that explores the contrasting nature of existence dark and light, birth and death, anger and forgiveness, sorrow and joy. Gaelynn is also a public speaker and activist around the topics of disability, finding inner freedom, and the power of music, using her music as a platform to advocate for people with disabilities and to promote positive social change.
Photo by EvrGlo Media.
You May Also Be Interested In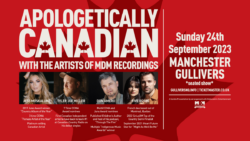 w/ Jess Moskaluke, Tyler Joe Miller, Don Amero, Five Roses
Buy tickets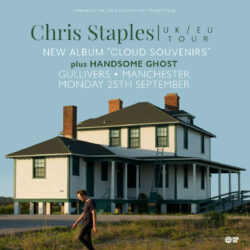 w/ Handsome Ghost
Buy tickets