Gideon Conn & Tom Briggs Present their Simon & Garfunkel Singalong Show
Please note this is an 18+ event
After sold out shows at Manchester's The Wonder Inn, and spine tingling performances at Tonefest Festival, Mancunian musicians Gideon Conn and Tom Briggs are incredibly excited to bring their Simon and Garfunkel singalong back for another incredible event, this time at Gullivers in their home town..
The lyrics to some of the most recognised tunes of the 1960's & 70's are projected onto a screen so that everyone in the room can join in with these phenomenal songs to generate a really special atmosphere.
Whether you grew up in the sixties or the noughties, Simon and Garfunkel are truly cross-generational legends. One of the most definitive duos in pop music history.
Come along for an evening you won't forget…. "…parsley, sage, rosemary, and thyme…"
https://www.eventbrite.co.uk/e/gideon-conn-tom-briggs-present-their-simon-garfunkel-singalong-show-tickets-45294482015
You May Also Be Interested In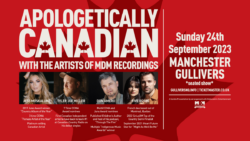 w/ Jess Moskaluke, Tyler Joe Miller, Don Amero, Five Roses
Buy tickets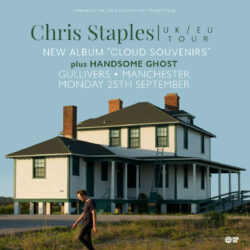 w/ Handsome Ghost
Buy tickets