Glasswerk presents Ben Montague
Please note this is an 18+ event
Ben Montague is a British musician, singer-songwriter and multi instrumentalist from Farnborough, Kent.
Ben is perhaps best known for his single "Haunted" from the first full-length album Overcome. Ben's last album was Tales of Flying And Falling. His latest album "Back into Paradise" was launched in June 2015 through the MWM label.
Ben's musical career began in earnest in 2010 when the singles from what would become his first album Overcome received high praise from UK Radio stations. "Can't hold Me Down" was added to the BBC Radio 2 playlist[4] for 4 weeks and follow up "Haunted" later became their Record of the Week[5] followed in June 2010 by "Broken" which similarly topped the Radio 2 A List for 4 weeks and was later selected to be the single recorded by the winner of Singapore Idol Season 3, Sezairi Sezali.[6]
The album Overcome commercially released via his management company in early 2011.The album, titled Tales of Flying And Falling was released in 2013 through Nusic and EMI Label Services – the full-length album was produced at Rockfield Studios by Dave Eringa, the producer behind records for Manic Street Preachers, Idlewild and Kylie Minogue.The first single from the album, "Love Like Stars", was released on 6 July 2012. Second single "Another Hard Fall" was released on 26 August 2012 and was added to the Radio 2 B List from 4 August 2012.[7]
After a period of reflection and being involved in the start up of a specialist guitar company The North American Guitar Company Ben has recently produced his third album Back into Paradise in 2015 through MWM Limited.
June 2015 saw the release of third album "Back into Paradise" with producer Peter-John Vettese (who co wrote Runaway, Back Into Paradise & Another Chance), engineering and mixing by Tuft Evans and guidance of John Giddings.
You May Also Be Interested In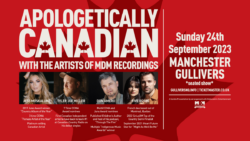 w/ Jess Moskaluke, Tyler Joe Miller, Don Amero, Five Roses
Buy tickets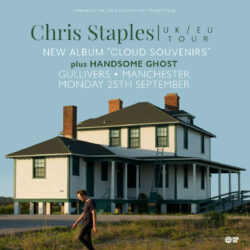 w/ Handsome Ghost
Buy tickets