Glasswerk presents Eleanor McEvoy
Please note this is an 18+ event
Eleanor McEvoy is Ireland's greatest female songwriter, her song "A Woman's Heart",   became the title track to Ireland's best selling album, a tide turning collection featuring Ireland's most celebrated Female Performers……. 13 albums later, her newest offering is The Thomas Moore Project.*
Eleanor singer and multi-instrumentalist toured her solo Naked…. Live Show for 2 years, and in 2019 she will bring to The Stage Thomas Moore and More, with songs from the album, previous works and her special takes on other classics
Eleanor, unlike most musicians, typically takes to the stage alone. She walks in a single pool of light, the stage is set with her instruments, she entrances the audience with her singing, talking anecdotes and playing, using her own songs and insightful interpretations of other writers. A brave journey, but one, which helps her bring her music to more distant audiences.
Eleanor's musical life has taken through traditional Irish music competitions, youth orchestras, choirs, a music degree in Trinity College Dublin, a full time job as violinist in Ireland's National Symphony Orchestra, a role in The Mary Black Band as keyboard player and finally to her solo career. Her song Sophie from her US album Snapshots has become a beacon and a comfort to millions touched by anorexia. The previous album Naked Music was a dramatic collaboration between herself and Painter Chris Gollon.
On the side Eleanor is chair of IMRO (the Irish PRS) and a member of new band Prosecco Socialist with Dave Rotheray (Beautiful South)
"Naked Music is an excellent album from one of our finest performers" **** – R2 magazine
"Ms. McEvoy presents to the listener songs of deep cultured understanding and timeless grace" – Liverpool Sound and Vision
"A lone performer plying a singular trade with considerable élan." The Irish Times
"Her sulky, sophisticated voice and traversal of country, Celtic, and cosmic bar room styles is exhilarating. "Carlo Wolff, Boston Globe
"McEvoy sounds like the sort of woman who might greet you with a bottle of red one night and a rolling pin the next". ***** Truck and Driver album of the month
*Thomas Moore (28 May 1779 – 25 February 1852) was an Irish poet, singer, songwriter, and entertainer, now best remembered for the lyrics of "The Minstrel Boy" and "The Last Rose of Summer". He was responsible, with John Murray, for burning Lord Byron's memoirs after his death.
You May Also Be Interested In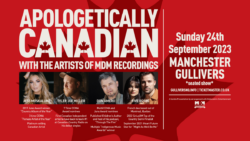 w/ Jess Moskaluke, Tyler Joe Miller, Don Amero, Five Roses
Buy tickets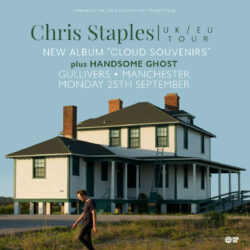 w/ Handsome Ghost
Buy tickets