Glasswerk presents Piano Wire
With guests Deja Vega & Psyblings
Please note this is an 18+ event
London quartet, PIANO WIRE announce their debut album 'Dream Underground', released on 17th February via their own Hanging Houses label.
Formerly of Eighties Matchbox B-Line Disaster, Sym Gharial and Andy Huxley split the duties thusly – Sym on bass and crafting those unique lyrics; Andy singing, writing the music and playing guitar. Their 2015 EP, 'The Genius Of The Crowd' set out the band's stall, discharging 8 blistering pop songs in 20 minutes.
'Dream Underground' shows a giant leap forward in song-writing and approach, realising their aim to make a huge and satisfying rock album that could rattle the ribcages and fuel the imaginations of as many people as possible. It begins in style with the Gil Norton-produced 'Get A Life', a riff-fuelled punch in the gut, which serves as a delicious warning of what is to follow. It's a down and dirty juxtaposition of dark and light, grit and sweetness, grinding riffs and explosive melody – a theme that continues throughout the record. The idea of hedonism and its consequences is often at the heart of their songs. Sym and Andy's experiences have provided a lifetime's worth of inspiration, powering the weirdly wonderful tales of the 'Dream Underground' and beautifully realised in Jude Wainwright original oil paintings, commissioned for Loose Collective.
The literary influence is strong in Piano Wire's approach. Lyricist Sym draws succour from the likes of Oscar Wilde and Chuck Bukowski and the parallels can be seen in a number of places across 'Dream Underground' – "I thought I found romance in drinking and hard drugs but realised I had been fooled and was fooling everyone," he says. "I like Oscar Wilde a lot. The lyrics to the tracks are about fucked up, twisted love and being a loner and going mad. The tragedy of old fashioned Romance. Wanting what you can't have. Feeling detested. And Fear. Strong experiences." Despite the darkness that undercuts many of their tracks, Piano Wire's exuberant aesthetic is uncontrollable on the record's monstrous peaks and choruses.
You May Also Be Interested In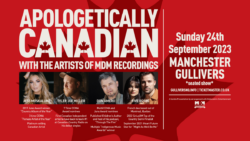 w/ Jess Moskaluke, Tyler Joe Miller, Don Amero, Five Roses
Buy tickets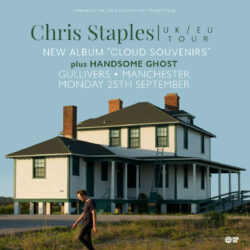 w/ Handsome Ghost
Buy tickets