Hands Off Gretel
Please note this is an 18+ event
Hands Off Gretel are a 4 piece Alternative Rock/ New Wave Grunge band from South Yorkshire, UK. Launched Febuary 2015 by Singer/Songwriter Lauren Tate and guitarist Seán Bon, Hands Off Gretel have since been described as "One of the most exciting new bands" in the'Bands To Watch' feature in the US's Alternative Press Magazine. Back in September 2016 the band launched their first 13 track studio album 'Burn The Beauty Queen' after running a very sucsessful crowdfunder backed entirely by their online fanbase.
"In an age of beige bands and nonchalant attitude to music, Hands Off Gretel come kicking and screaming like it's the early '90s and to be honest they are a breath of fresh air. " – Uber Rock
Described by critics as a new wave of 90's nostalga, influenced by late 80's/ early 90's Feminist 'Riot Grrrl' bands like 'Bikini Kill' and 'Hole', Hands Off Gretel have been inudundated with album and live reviews, all of which have raved about this exciting young band. Hands Off Gretel, described as 'the best Alternative Rock band to come out of the UK in years' -Louder Than War. In 2016 they played Whitby Goth Festival, Camden Rocks Festival, The Isle Of Wight Festival, Rebellion Punk Festival & supported rising 'Ugly Pop' band Skating Polly from the USA on their first UK tour. Album Tracks featured on the iconic Rodney Beingenheimer's radio show 'Rodney On The Roq' in the USA, with radio play on Kerrang! hosted by Johnny Doom, Airplay in Japan on the InterFM897 radio, Team Rock Radio, BBC Introducing Radio, and many more radio shows across the world.
You May Also Be Interested In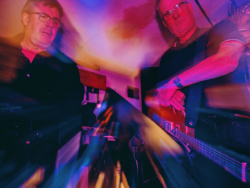 w/ Dark Fidelity Hi Fi + Mindcrime Cafe
Buy tickets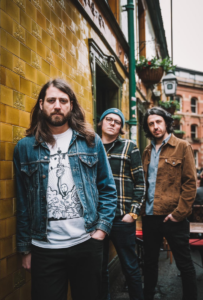 w/ The Be Positives + Springfield Elementary
Buy tickets