Jezebel Music Presents Hannah Aldridge (Full Band) // Lachlan Bryan & The Wildes
Jezebel Music are honoured to present a co-headline show by Hannah Aldridge (full band) and Bryan Lachlan & The Wildes, in the stunning surrounds of Gullivers, on Manchester's Oldham Street.
Hannah Aldridge
With every song, Hannah Aldridge is facing down demons of a life once lived from substance abuse to failed relationships and scars from the lashes of the bible belt.
Raised in the extremely religious State of Alabama, Hannah has since young years felt an affinity to the darkness found in the Southern Gothic themes and has developed a fondness of writing songs with elements of horror brought on by dark thoughts of depression or hopelessness. Finding a calling in exploring these heavy-laden feelings and impulses that we all have, but are typically afraid to indulge in she explains,
"The devil and darkness were always the boogeyman under the bed for me. It still is honestly. So that naturally weaves itself into a lot of songs. I find it extremely fun to sit and think of what type of song I would write for a particular scene in a movie or subjects that really scare me."
Mixing her personal life and the sounds of her hometown, Hannah takes influences from across the rock genre. Working with one foot in country music and the other in rock has given Aldridge a fresh kind of Southern Rock styled by Southern Gothic storytelling. The honesty she crafts into each track is offset by her stubborn, even defiant, nature, which gives her music a hopeful silver lining.
Hannah is not only a daughter of the American south but also of the Muscle Shoals legend Walt Aldridge. She launched her career with her 2014 debut 'Razor Wire' in which she worked with The 400 Unit (Jason Isbell ) and recorded one of his songs on the album alongside Brad Pemberton of The Cardinals (Ryan Adams). The debut-album drew attention of music critics and sent her touring across the world, the live scene really taking a hold of the singer early on seeing as over the last 7 years she's played in over 10 different countries. Her second full- length album 'Gold Rush' features Sadler Vaden (Drivin n' Cryin' and Jason Isbell ) and was mixed and engineered by Allen Parker, Chief Engineer for Dan Auerbach of The Black Keys.
Lachaln Bryan & The Wildes
Lachlan Bryan and the Wildes are a genre-bending, critically acclaimed band from Melbourne. Their eclectic, literate records and live shows have gained them a loyal fanbase in Australia and The UK over the past decade. They've flown the flag of the Americana genre in their home country since their first record in 2010, and have toured with the likes of Steve and Justin Townes Earle, Joe Pug, John Hiatt, Shawn Colvin and Joan Armatrading – as well as more contemporary acts like The North Mississippi Allstars and Lord Huron. Their breakthrough album Black Coffee won a Golden Guitar and a Music Victoria Award in 2014, and their subsequent albums have all been either long or short listed for the Australian Music Prize.
You May Also Be Interested In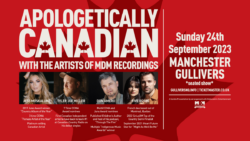 w/ Jess Moskaluke, Tyler Joe Miller, Don Amero, Five Roses
Buy tickets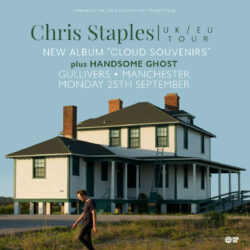 w/ Handsome Ghost
Buy tickets