Kinda Grizzly presents Harry Heart Album Launch *NEW DATE*
w/ Ryan Buxton
Please note this is an 18+ event
*NEW DATE* All original tickets remain valid.
The debut album Summon It from Manchester-based British-Australian artist Harry Heart is to be released on UK/AU independent label Kinda Grizzly 2nd July. For the first time ever, Heart introduces us to his recently formed UK-based band to perform songs from the debut album for a special album launch show in Manchester.
Summon It is a succinct collection of tape echo drenched indie rock songs, with a surprising amount of sonic variety for the artist's first album. Heart quotes references from TV on the Radio, The Durutti Column and The Killers in shaping his approach to the writing and recording.
Mixed by Kennie Takahashi (The Black Keys, U2, Danger Mouse) and Harry Heart, Summon It is about pushing forwards and embracing differences. "There are a few styles and approaches to song-writing between these songs" Heart explains "I feel like I've left myself plenty of space to go in any direction I please with future records, I'd like for myself and anyone listening to expect the unexpected." The common thread between each track proves to be Heart's vocals, which reassures us that despite each track's stylistic differences, the storyteller remains the same.
Harry Heart struck three-for-three earlier this year with singles 'Kamikaze', 'Heat' and Guaranteed Peace' receiving praise from the likes of BBC, XS Manchester and Amazing Radio. The Manchester-based artist has laid down the foundations of a fruitful future, making clear his intention to contribute something unique to the British and Australian music scenes.
Since his return to the UK from Australia (his home from home) one year ago, the dual-national has featured on BBC Introducing's Hot List, made his BBC Radio 6 debut, performed alongside the likes of Badly Drawn Boy, The Slow Readers Club, Lewis Watson and Radical Face (USA) and has clocked over 700,000 streams across Spotify, Apple Music and SoundCloud.
w/ support from Ryan Buxton
You May Also Be Interested In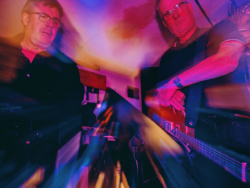 w/ Dark Fidelity Hi Fi + Mindcrime Cafe
Buy tickets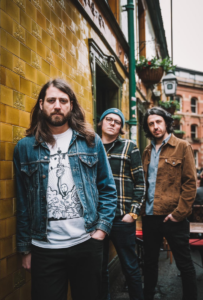 w/ The Be Positives + Springfield Elementary
Buy tickets