Hey! Manchester and Comfortable On A Tightrope present Irma Vep & Band
Please note this is an 18+ event
Irma Vep is a loner, a joker, a roamer, a ribald construct riddled with both earnest anxiety and mercurial songwriting talent birthed by a young Edwin Stevens in Llanfairfechan, North Wales. Thrust into life after his mum bought a four track recorder for him, Edwin started recording for the cathartic process rather than the outcome.
Having since fully grown into Irma Vep and now residing in Glasgow, Stevens' discography has expanded to document every aspect of his music, from ecstatically free group experiments to bare, sparse songwriting that cuts to the quick, shorn of ornament or pretence.
Stevens moonlights in several other groups (Sex Hands, Klaus Kinski, Desmadrados Soldados De Ventura, Yerba Mansa…), bringing with him an instantly recognisable guitar language. However, it's in Irma Vep that his most life-affirming, troubling and thrilling music is made. Much Irma Vep feels like what 'classic' music should feel like if it weren't so Classic. Each record, each song and each performance exists as an evolving drama.
Edwin has toured the West Coast of America after being invited by Chris Johanson to play his Quiet Music Festival of Seattle and Portland. BBC 6 Music regularly spin his work. He tours the UK and Europe 'butt loads'.
Irma Vep's latest offering Evil talks of repression and the consequences of repression, channeling Edwin's influences of 'The Rebel, Lou Reed, Katherine Dunn, Dennis Cooper, Michael Yonkers, Gorky's Zygotic Mynci, Cat Power, Smog, Henry Flynt, Nico'.
You May Also Be Interested In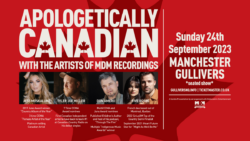 w/ Jess Moskaluke, Tyler Joe Miller, Don Amero, Five Roses
Buy tickets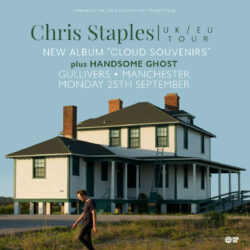 w/ Handsome Ghost
Buy tickets