Hey! Manchester + Comfortable on a Tightrope present Shana Cleveland
/w Samana
Please note this is an 18+ event
We're delighted to be working with La Luz's Shana Cleveland!
Shana Cleveland has been beguiling listeners for years in her role as the superlative frontwoman for elastic surf rockers La Luz. Now Cleveland is evolving her sound on the new solo full-length Night of the Worm Moon, a serene album that flows like a warm current while simultaneously wresting open a portal to another dimension.
As much a work of California sci-fi as Octavia Butler's Parable novels, Night of the Worm Moon incorporates everything from alternate realities to divine celestial bodies. Inspired in part by one of her musical idols, the Afro-futurist visionary Sun Ra (the album's title is a tip of the hat to his 1970 release Night of the Purple Moon), the record blends pastoral folk with cosmic concerns.
Cleveland dreamt up this premise while living in Los Angeles, a city where – as deftly explored on La Luz's recent Floating Features – reality and fantasy casually co-exist. One particularly evocative scene laid the groundwork for Night of the Worm Moon's psychedelic undercurrents. As Cleveland tells it, 'Shortly after I moved to Los Angeles I went to a hip hotel to watch a poolside screening of a documentary about a local alien-worshiping cult. Out front celebrities were getting out of the backs of cars and rushing past autograph hounds into some roped-off room where a secret dinner was about to commence. In the lobby a woman was being paid to exist inside a glass box. [Then] a car dressed as a spaceship pulled up in front to release 30 white doves into the sky above Sunset Boulevard.'
But whereas that album was internal and contemplative, Night of the Worm Moon occupies a different, vibrant kind of headspace. UFO sightings, insect carcasses, and twilight dimensions are all grist for Cleveland's restless creativity, and they and other inspirations collide beautifully on the album's 10 kaleidoscopic tracks – a spacebound transmission from America's weirdo frontier.
Special guests are Samana. Samana was realised in the heart of an Austrian forest surrounding a secret lake 3,000 meters above sea level, during a journey the pair undertook across the natural wildernesses and distant cities of Europe; unaware of when they would return or where the road would take them. The name Samana provides an insight into the many conceptual layers that make up the band. As an ancient Sanskrit term, it speaks of one 'who abandons the conventional obligations of social life in order to find a way of life more in tune with the ways of nature'.
Between themselves, Rebecca Rose Harris and Franklin Mockett are multi-disciplinary artists. Franklin crafts the instrumentation, recording and production of the music to tape, while Rebecca Rose is the visionary behind the conceptual imagery, artwork, lyrics and film. The process by which all works are recorded is of great importance to Samana, who compose their art in their analogue recording studio and darkroom in the remote mountains of Wales.
Samana's music offers a direct passage into the essence of ourselves, removing ones veneer, with threads of poetical sincerity, emotional honesty and direct openness. Each song is written with its own distinct weight and significance, born from the interpretation of dreams, the philosophies of ancient rituals and personal experience of love, loss and death. Through their rare and honest appreciation of dichotomy, their music emerges almost hauntingly, to lead us into the realms of the unassociated and unknown.
'Laced with eerie, mystical atmosphere, alongside a plain-stated-gift for songwriting, Samana's songs make for a strikingly distinct trip; one that you'll be following with dedicated concentrations all the way through' – GoldFlakePaint
You May Also Be Interested In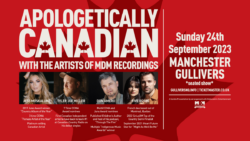 w/ Jess Moskaluke, Tyler Joe Miller, Don Amero, Five Roses
Buy tickets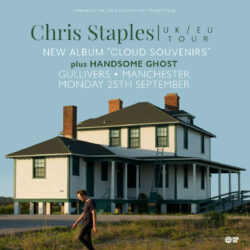 w/ Handsome Ghost
Buy tickets