Hey! Manchester & MojoHobo present John Fairhurst
Please note this is an 18+ event
London-based John Fairhurst makes heavy blues for heavy times. In equal parts revealing, vulgar, cathartic and thrilling, the virtuoso guitarist is channelling the discontent felt in the world to pay tribute to – and to update – the very idea of rock n roll as protest music.. "Personal greed has far outstripped the need to support the health of society. British politics is a farce. The Government are liars", states Fairhurst. Powerful statements require powerful music. And it is with ragged glory that 'The Divided Kingdom' articulates its point of view.
Created with his partner in crime, Bristolian drummer Toby Murray, 'The Divided Kingdom' evangelizes the power of rock n roll through sheer bloody performance. Drawing from the same sonic well that brought us Black Sabbath, Tom Waits, Rage Against the Machine and Captain Beefheart, tracks like 'Blood & Fire', 'Fear' and 'Lies and a .45' prowl with a fury rarely heard in a two-piece, grabbing reality as it sees it and lays it bare for all to see, warts and all, over a heady 37 minutes.
Fairhurst – hailed by Acoustic Guitar Magazine USA as one of the Top 3 Resonator guitar players worldwide – and Murray are currently recording 'The Divided Kingdom' in part in their own studio, That Sound Studio, which was built in 2018 by the pair, their friend Pawel Lach and a multinational group of friends.
'The Divided Kingdom' stands as a tribute to the pair's passion for music and their ever-deepening relationship. "A true partnership. Toby is my best friend and my brother. We know each other better than anyone. This is our album, this is our life."
You May Also Be Interested In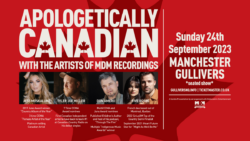 w/ Jess Moskaluke, Tyler Joe Miller, Don Amero, Five Roses
Buy tickets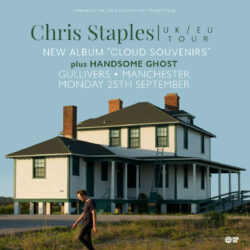 w/ Handsome Ghost
Buy tickets