Hey Manchester Presents CC Smugglers
Please note this is an 18+ event
'There are buskers that will make you cry, they're so good,' according to cult Americana artist Andrew Bird. 'And then there are buskers that will take you to a place where sound and energy merge to create a kind of spiritual ecstasy, a joyful affirmation of life itself.' CC Smugglers, who have made the transition from the street to the stage with consummate ease and considerable acclaim, exemplify the latter, and then some.
The Bedfordshire-based band started out as 'guerrilla buskers', hijacking queues waiting to see other artists, or commandeering underground trains and escalators. They got their big break by playing outside every UK tour date of the two-time Grammy Award-winning Old Crow Medicine Show. Not even a severed artery on his finger could stop frontman Richie Prynne – he delayed surgery to lead the six-piece on the audacious escapade. So impressed were the Old Crow Medicine Show with a 'hugely engaging performance' (Sunday Times), they invited them to share their platform on the remaining dates.
It was Richie who formed the band after busking alone for some years as a teenager. He enlisted the help of Dan Edwards (double bass), Ryan Thomas (lead guitar) and Sam Barrett (rhythm guitar and fiddle) who formed the Bedfordshire contingent of the band for several years. They were joined 18 months ago by Joplin Parnell (keys) and Joel Barford (drums) both accomplished young jazz players 'their influences have really allowed us to explore more contemporary challenging arrangements,' said Richie, as is evident on recent single Rhythm an irresistibly exuberant, glorious racket set to enhance their burgeoning reputation even further.
Last summer saw the band selling out venues in their own right, and stealing the headlines at the Cornbury, Glastonbury and Camden Rocks Festivals, among others. They went on to play further afield at some of Europe's biggest festivals including sharing the bill with Bruce Springsteen at the prestigious Werchter Festival in Belgium along with dates in the Netherlands, Germany, Czech Republic and more. 2017 started off with an appearance at the O2's huge Country to Country (C2C) festival in London and a set at Eurosonic in The Netherlands, and they are confirmed for a run of festivals this summer including Cambridge Folk, Cropredy Festival, Montreaux Jazz and more.
A rapid rise that has elicited critical plaudits from the Sunday Times culture Section, bluesman Seasick Steve, roots guru Bob Harris ('just brilliant') and BBC 6 Music's Cerys Matthews, who describes them as 'the best live band on the scene at the moment'. Even Jon Snow is a fan, as indeed is Princess Beatrice. Prynne reckons the reason for their success is simple: 'Showmanship and really good music invariably speaks way beyond any genre. We play good, original music with inspiration plucked from the rhythms and instrumentation that inspired most of today's modern music. We like to think most people connect in some way.'
Listen to CC Smugglers and you'll hear the ghosts of American folk music, swing, jazz, country, ragtime and bluegrass. Listen more closely and you'll hear contemporary touchstones such as hip hop, metal, dubstep, house and dancehall. Nothing is off limits for this outfit.
'Six years ago I was a singer-songwriter, handing out CDRs with a photocopied sleeve,' recalls Prynne. 'Nowadays we're a tight-knit team of good honest friends who truly love what we're doing. Over the years we've developed an ethos and consequently a reputation for innovative self promotion, original, creative compositions and dogged hard work; values learned in part from working our way up from street performers. It's hard work that continues to pay off. The dream is nowhere near realised.'
Tour support comes from All Our Exes Live in Texas. All Our Exes Live in Texas is a fantasy draft of Sydney's finest singer-songwriters – Elana Stone, Katie Wighton, Hannah Crofts and Georgia Mooney – here combining in four-part, indie-folk harmony heaven. On mandolin, ukulele, accordion and guitar, the Exes are a powerhouse of charm and songwriting prowess. Fair warning: this foursome is the most badass female folk band around.
You May Also Be Interested In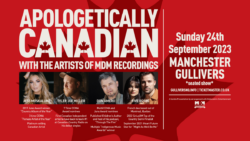 w/ Jess Moskaluke, Tyler Joe Miller, Don Amero, Five Roses
Buy tickets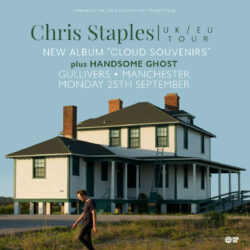 w/ Handsome Ghost
Buy tickets