Hey! Manchester presents Dan Stuart
With guests Fernando
Please note this is an 18+ event
What business does an ageing post-punk has-been have making a kick-ass rock record withTwin Tones, one of Mexico's hottest young bands? Last anyone heard Green on Red's Dan Stuart had moved to Oaxaca from NYC to escape reality. Sure, after a decade and a half hiding out, he had released both the LP and book, The Deliverance of Marlowe Billings, in 2012 on Cadiz Music in London and toured Europe twice – but he wasn't satisfied which is where chapter II comes in: the revenge of Stuart, aka Marlowe Billilngs.
Marlowe's Revenge started in a concrete bunker in Oaxaca, where Daniel Sanchez Jimenez was more used to recording Oaxacan banda than weirdo gringos. Stuart wandered in one day with a dozen songs written on an opened tuned cracked Martin that mirrored Stuart's psyche perfectly. The result was promising, simple chord changes but in interesting voicings with a strange propulsion not always in time but always somehow right. The songs were about love and loss, murder and despair: Stuart's usual laments but with a spark, like a fire had been lit somewhere deep in his distended belly. Pleased with the results, Stuart became curious and wondered if he could find a band to play some of these songs, a Mexican band that wasn't a caricature of Mexico herself. So he did what anyone would do, search Youtube and he found them…
There name was Twin Tones. They came from Mexico City and played instrumental music with some of the same Ital-Mex influences as the last band Stuart had recorded with, Sacri Cuori from Italy. But they were younger and rawer, and spoke a little English with a rock n roll accent. Stuart dropped by the lads' studio in gritty Ecatepec and started the second half of Marlowe's Revenge. The first song they recorded together was Soy Un Hombre, and indeed Stuart had become a man again, stiff boner and all. It was immediately clear they had a garagey sound but one in England somewhere and rented from gypsies. Pleased, Stuart sent Twin Tones' leader and now his producer Gabriel Lopez some of the Oaxacan tapes and told him to overdub what he wanted, make yourself a nice margarita. The results blew Stuart away and so the whole enchilada was smuggled up north to JD Foster to mix. So there you have it and now time for the Revenge to start.
Dan's new album has a worldwide release for the end of January and he will be touring Europe in April as a duo with Tom Heyman – who will himself be touring the UK for the first time in ten years.
Tour support comes from Fernando. Portland, Oregon troubadour Fernando Viciconte has 20 years of local and national acclaim under his belt. His voice has caused countless zines (Billboard, Magnet, Paste, The Oregonian, No Depression, etc) and fellow musicians (Peter Buck, Don Dixon, Steve Wynn) to rave about the feeling it evokes when Fernando sings his songs of dark despair and faint hope. Three years in the making, Leave The Radio Onfeatures a virtual who's who of Portland's finest musicians, including Peter Buck and Scott McCaughey as well as members of M.Ward, Elliott Smith, Richmond Fontaine and The Delines. This is a new chapter in Viciconte's ever-evolving musical trajectory – a career marked by creative integrity and an almost painful honesty which attracts fans from high and low that still believe in the redemptive power of rock and roll.
You May Also Be Interested In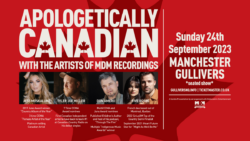 w/ Jess Moskaluke, Tyler Joe Miller, Don Amero, Five Roses
Buy tickets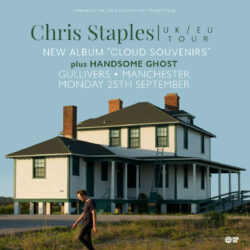 w/ Handsome Ghost
Buy tickets