Hey! Manchester presents Emanuel and The Fear
Please note this is an 18+ event
'My freedom thus consists in my moving about within the narrow frame that I have assigned to myself for each one of my undertakings. I shall go even further: my freedom will be so much the greater and more meaningful the more narrowly I limit my field of action and the more I surround myself with obstacles. Whatever diminishes constraint diminishes strength. The more constraints one imposes, the more one frees oneself of the claims that shackle the spirit.'
– Igor Stravinsky
It was with inspiration from this quote that Emanuel and The Fear began to write their newest release, Primitive Smile. Simple and refined, with every note and every beat having a purpose. This was the goal, the final realisation of a musical experiment in restriction.
Diverging from the progressive and fantastical elements of 2012's The Janus Mirror, Primitive Smile adheres to the most formulaic elements of pop music: the verse, the repeating chorus, the single bridge. Emanuel and The Fear sought to find a way to add their own eclectic and unique perspective that held itself strictly to those constructs. Through painstaking revision and laborious arrangement, the 'Primitive Smile' began to peel back and show itself becoming a homogeneous blend of pure song; a kaleidoscope of ideas dancing wildly within a the tunnel of organised structural confine.
After a four-year hiatus, Primitive Smile marks the beginning of the new chapter for Emanuel and The Fear as they work tirelessly to break the shackles of the popular mindset and attain an honest and unique communication through music.
You May Also Be Interested In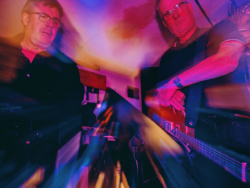 w/ Dark Fidelity Hi Fi + Mindcrime Cafe
Buy tickets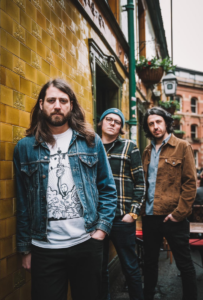 w/ The Be Positives + Springfield Elementary
Buy tickets