Hey! Manchester presents John Murry
With guests Nadine Khouri
Please note this is an 18+ event
It's not easy to hold an unclouded mirror up to the world. The temptation to fog up truths or angle them in ways that are less painful is nigh irresistible. To look at things as they are – warts and all, good and bad – requires a brave heart and sturdy constitution. To then stir that honest stuff into songs that communicate successfully to others is rarer still. This is what Oakland, CA-based singer-songwriter John Murry does with clear-eyed, unsentimental efficiency.
Cut from the same cloth as Elliott Smith, Lou Reed, Jeff Tweedy and Darkness On The Edge of Town-era Springsteen, Murry faces what he sees in the glass unflinchingly and then turns the mirror on us in ways that allow one to see their own reflection in sharper focus.
Special guest is Nadine Khouri.
Nadine Khouri is a musician and songwriter currently based in London. Influenced by dream-pop, film soundtracks and spoken-word, Khouri's sound has been described as a 'music born of perennial outsider status'. Noted by John Parish (PJ Harvey, Giant Sand) for her voice, Khouri was invited to sing on a track on his Screenplay LP and subsequently to record her forthcoming album with the producer in his hometown of Bristol. Sparse and minimal in its arrangement, the resulting album is a haunting collection of poetic and atmospheric meditations on loss and transformation, reminiscent of the dreamy alt-folk of Mazzy Star and Sparklehorse.
'Meditative, spectral dreamscapes… extraordinary voice: a fragile, sensuous instrument' – MOJO
You May Also Be Interested In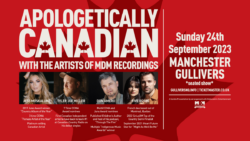 w/ Jess Moskaluke, Tyler Joe Miller, Don Amero, Five Roses
Buy tickets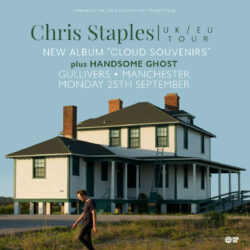 w/ Handsome Ghost
Buy tickets