Hey! Manchester presents Lowly
Please note this is an 18+ event
'If you stick to what you know, your music, your art or whatever your situation is becomes stagnant,' say Denmark's Lowly. 'And we wouldn't like to miss out on anything, just because we felt too comfortable.'
A band unafraid to reach beyond their comfort zone, Lowly thrive on the embrace of doubt and curiosity. An inquisitive spirit drives the quintet's second album, which evolved from an open-ended process in large spaces, from lost factory halls to water towers. Released through Bella Union on 12 April, Hifalutin brims with suggestive discoveries from its title onwards. Dictionary definitions include 'pompous' and 'larger than life'; the word is also antonymic with the word Lowly. However you take it, the result is the work of five people expressing themselves freely as a tight collective: focused, yet fertile with possibility.
Warmly received in Pitchfork, Uncut and elsewhere, Lowly's debut album, Heba, was a feast of dramatic dream-pop. Yet Hifalutin is more ambitious still. The album was primarily recorded in a 150m2 warehouse, just outside the city of Aarhus. Band-members recorded their parts as individuals and as a group; meanwhile, the producer, Anders Boll, placed microphones in nooks and crannies of the enormous space, all the better to highlight the dynamics between the band-members.
With each band-member's input emphatically felt, Out Beyond locates a sweet spot between the synthetic and the organic in its interplay between trance-y synths and Spanish guitars. The momentous crescendo of Children and the strange pulses of ii showcase Lowly's powerful, experimental range; meanwhile, the echoing piano of the Radiohead-ish Delicate Delegates finds them at their most beautiful. Selver offers space to breathe and 12.36 revisits the dream-dotted paths of Heba, before the sublime synths of Wonder bring the album to an immersive, expansive climax.
These diverse songs find hidden connections to each other through the chemistry between the sounds and Boll's productions. And, of course, through the literate, abstract lyrics, which include references to works by experimental poet Inger Christensen and Persian poet Jalal ad-Din Rumi. 'Our lyrics consist of images and scenes that briefly glide into one's field of view, and then disappear again,' co-singer Soffie Viemose explains. 'We'd rather show something than say something quite literally.' An invitation sent from and to curious minds, Hifalutin is luminous modern pop at its most delicate and robust, assertive and open-ended. You wouldn't want to miss out.
You May Also Be Interested In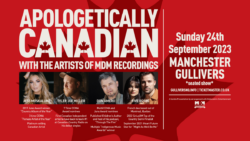 w/ Jess Moskaluke, Tyler Joe Miller, Don Amero, Five Roses
Buy tickets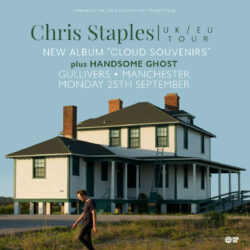 w/ Handsome Ghost
Buy tickets