Hey! Manchester presents Mark Mulcahy
w/ Special Guest Hannah Cohen
Please note this is an 18+ event
Akin to the Jonathan Richman of jangle pop, Mark Mulcahy is a singer, guitarist, and songwriter who hails from New England. Mulcahy first rose to prominence in the '80s with his band Miracle Legion, who released a string of albums up through the mid-'90s before the band dissolved. It was then that Mulcahy, along with a couple of his Miracle Legion cohorts, would go on to create Polaris, a group that would serve as the "house band" of the influential Nickelodeon series The Adventures of Pete and Pete.
Along with his work with other bands, Mulcahy has also had a substantial solo career, beginning in 1997 with Fathering, which was released on his own label, Mezzotint Records. An EP, I Just Shot Myself in the Foot Again, arrived in 2000, along with another full-length, Smilesunset, the following year.
In 2005 Mulcahy delivered two releases, the full-length In Pursuit of Your Happiness and an EP, Love's the Only Thing That Shuts Me Up. After the passing of his wife Melissa in 2008, Mulcahy was the subject of the tribute album Ciao My Shining Star: The Songs of Mark Mulcahy. Featuring artists like Thom Yorke, the National, Michael Stipe, and Frank Black, the album showed the reach that his music has had over the years.
After taking a step back from music, Mulcahy did a handful of reunion shows with Polaris in 2012 before releasing his fourth full-length, Dear Mark J. Mulcahy, I Love You, in 2013.
In 2016, Mulcahy reunited with Miracle Legion for a concert tour, which was documented with a live album, 2017's Annulment. Also in 2017, Mulcahy released his sixth solo album, The Possum in the Driveway.
Special guest is New York's Hannah Cohen, performing here with her band. Hannah Cohen has arrived home. From the title of her new album to the depth and beauty of the music, the Woodstock, NY-based singer-songwriter's third album, Welcome Home, displays a new level of confidence and comfort with the many creative tools at her disposal. Cohen's remarkably evocative voice is surrounded by dreamy, swooning incantations, from the rippling This Is Your Life and the slow-burning, forthright statement of All I Want, to the soul swagger of Get in Line and dramatic vocal leaps of Wasting My Time. Welcome Home was released on 26 April via Bella Union.
You May Also Be Interested In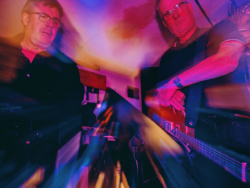 w/ Dark Fidelity Hi Fi + Mindcrime Cafe
Buy tickets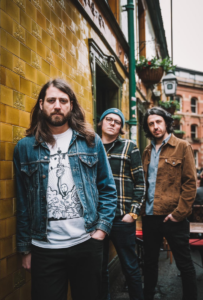 w/ The Be Positives + Springfield Elementary
Buy tickets