Hey! Manchester Presents Pictish Trail
Please note this is an 18+ event
Something of a sonic hermit, Pictish Trail has spent large parts of the past few years tucked away in his caravan on the Hebridean isle of Eigg, feverishly working on the follow up to Secret Soundz Vol. 1 & 2, his critically acclaimed double album of DIY electronic folk-tinged croft pop, released in 2014. Future Echoes is the mesmerising result.
Written in remote seclusion but recorded in the bustling heart of London, it reunites Pictish Trail with Adem Ilhan, who produces the majority of the record. Johnny and Adem previously wrote music together in 2010 under the name Silver Columns, releasing the hugely well received album Yes And Dance via London taste-makers Moshi Moshi.
Future Echoes features additional production and mixing from Rob Jones (Sweet Baboo, Slow Club) and drumming from Alex Thomas (Fridge, Squarepusher, Air, Bat For Lashes), and was mastered by Guy Davie at Electric Mastering.
A very personal musing on mortality, the death of friendships and the finality of things, Future Echoes represents the most confident, cohesive and pop-savvy collection of music Pictish Trail has written to date. The album's opener and first single Far Gone (Don't Leave) takes its cues both musically and thematically from the Coen brothers' Fargo, adding a tongue-in- cheek hip-hop beat, raspy Casio keyboard bassline and echo-slathered vocal over the top of an ominously queasy sample.
Dead Connection is a dizzying and very danceable dispatch of ghostly electro all about attempted discourse with the dead and accepting that what is gone is gone. Half-Life slows things down at the album's half way stage for a by-turns shuddering and twinkling take on decaying and yet somehow still interminable relationships, while closer After-Life is a twisted polyrhythmic psychedelic disco opus, with a chorus sung in a Jimmy Somerville-worthy falsetto, reflecting on reincarnation and life lived on repeat. Which is exactly what you'll be putting Future Echoes on by the time you get that far.
Support comes from Mi Mye. Mi Mye is thought of as an open conversation, a lush collection of snapshots from the North of Scotland where principal songwriter and lyricist Jamie Lockhart grew up, and Wakefield the place he now calls home. The music is a tapestry of his past – with the folk tradition from his childhood, spending his teenage years playing fiddle in ceilidh bands around the Highlands and moving south to get a broader understanding of music. In Wakefield Lockhart has found a small city that has an incredible independent music scene, which he has become an integral part of, and has created his own song writing style. Lockhart has also played fiddle with such people as The Cribs, King Creosote, Darren Hayman and Piney Gir. Mi Mye has evolved from a moniker for Lockhart to become a band of five with Rob, Chad, Morgan and Emily. Following on from the singles I Think Everything's Going to be Fine and Determan the Extent, Mi Mye have just released their new album The Sympathy Sigh on Hide and Seek Records and Philophobia Music.
You May Also Be Interested In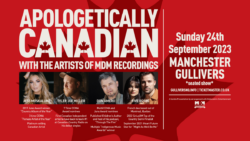 w/ Jess Moskaluke, Tyler Joe Miller, Don Amero, Five Roses
Buy tickets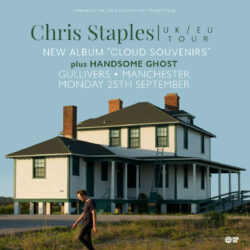 w/ Handsome Ghost
Buy tickets