Hey! Manchester presents Skating Polly + She Makes War
Please note this is an 18+ event
We're delighted to be promoting the Manchester leg of Skating Polly and She Makes War's co-headline tour!
Skating Polly, the multi-instrumentalist duo of Kelli Mayo and Peyton Bighorse, started their band in Oklahoma in 2009. Admittedly the female-driven alternative acts that inspired the band such as Veruca Salt, X, The Breeders, L7 and Babes In Toyland (the later of whom Skating Polly toured with in Europe) aren't typical reference points for most of today's up-and-coming bands, but maybe they should be. 'The thing that we identify with in a lot of those bands is that they can be really aggressive and loud while also being super melodic,' Kelli explains, adding that the new dynamic in the band helped them be more expansive when it came to their sound and arrangements.
'Everything happened very smoothly when Kurtis became part of the band. It just felt natural having him there and writing with him.' In typical Skating Polly fashion, the trio will still be switching instruments live, something that's become a hallmark of their performances and one that opens up more possibilities with the additional instrumentation on their latest long-player The Make It All Show.
She Makes War is the solo project of Bristol-based multi-instrumentalist producer and visual artist Laura Kidd. Blending urgent indie rock with melancholy torch songs, her latest album Brace For Impact was released in October 2018 via My Big Sister Recordings and reached #15 in the Official Independent Album Chart.
You May Also Be Interested In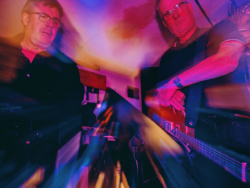 w/ Dark Fidelity Hi Fi + Mindcrime Cafe
Buy tickets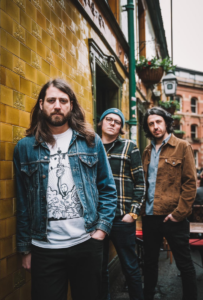 w/ The Be Positives + Springfield Elementary
Buy tickets