Hey! Manchester presents Honey Harper [CANCELLED]
Please note this is an 18+ event
Within the first few moments of their self-titled new album, Honey Harper & The Infinite Sky deliver a dashed-off statement on the trappings of country music and their desire for transcendence: "I'm sick and tired of three chords and the truth/I think I'm ready for some computer blues." In keeping with the album's kaleidoscopic references—the Bee Gees, Frank Ocean, Greek mythology, sci-fi futurism—that lyric evolved from an in-studio discussion of French philosopher Jean Baudrillard and his theory of simulation.
The follow-up to their 2020 full-length debut Starmaker—a critically lauded album that earned comparisons to both Gram Parsons and Brian Eno—Honey Harper & The Infinite Sky emerged from a deliberate revamping of the band's creative approach. "Instead of taking two years [as was done with Starmaker], we took two weeks and cut everything to tape," says frontman William Fussell. "We did every song in three takes and then picked the best one; the idea was to take advantage of the spontaneity that makes Americana unique, and create without any pressure and with almost no rules."
Produced by Fussell and co-founder Alana Pagnutti and mixed by Joel Ford (Ford & Lopatin, Yes/And), Honey Harper & The Infinite Sky features the premiere of The Infinite Sky, a stacked backing band consisting of longtime bassist and contributing writer Mick Mayer, pianist John Carroll Kirby (Solange, Steve Lacy), Spoon keyboardist Alex Fischel, guitarist Jackson MacIntosh (Drugdealer, Jessica Pratt), pedal-steel player Connor Gallaher (Black Lips, Calexico), and TOPS drummer Riley Fleck.
Informed by a vast range of influences (everyone from George Jones to David Bowie to Kanye West), the record mines decades of musical history and places the most time-worn touchstones in unexpected new contexts. A postmodernist pastiche befitting of a band praised by Pitchfork for its "celestial twang that owes as much to Spiritualized as it does to Merle Haggard," the album represents a seamless merging of Fussell and Pagnutti's distinct artistic paths. Fussell, the son of an Elvis impersonator was born in a small Georgia town and spent his adolescence playing in punk bands and singing in church choirs. In 2013, he met and fell in love with Pagnutti, a Toronto native who was then living in New York City, working on a book about the radio-works of Robert Rauschenberg and John Cage.
Despite the high level of conceptualization that went into its creation, the record embodies an irresistibly loose and groove-heavy sound that hits with an immediate impact. While Starmaker was touted as "country music for people who don't like country music," Honey Harper & The Infinite Sky is "country music for everyone."
You May Also Be Interested In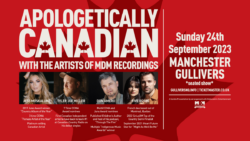 w/ Jess Moskaluke, Tyler Joe Miller, Don Amero, Five Roses
Buy tickets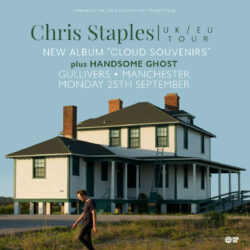 w/ Handsome Ghost
Buy tickets