HUX Promotions presents Sour Punch "What Came First?" EP Launch
With guests Heroine & Farfisa
Please note this is an 18+ event
SOUR PUNCH
Sour Punch are the daring, cheeky chaps of the Manchester indie-rock scene. The three-piece are never afraid to experiment and go against the tide. Combining intricate melodies with unruly punk rhythms, the band create an eccentricity that is hard not to fall for. Their hilarious, flirtatious nature (with each other) and animated tunes, make their live sets very entertaining.
Heroine
Formed in mid 2017 by vocalist Becky Chamberlain, guitarists Luke Jones and Stan Bean, bassist Josh Hinchliffe and drummer Caitlin Williams, this five piece began writing and creating songs which have been likened to a 'Grungy version of Radiohead'. Having recently begun to gig in their hometown of Manchester, they released their debut single "Damsel" in August 2018, and are currently recording their second single.
Farfisa 
Wavy, fuzzy, sitar-infused psychedelic four-piece hailing from Manchester England. The meeting of East and West through killer riffs and spaced out jams.
You May Also Be Interested In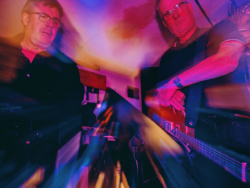 w/ Dark Fidelity Hi Fi + Mindcrime Cafe
Buy tickets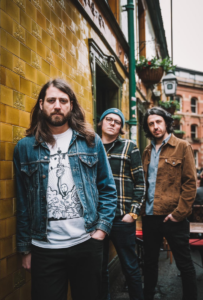 w/ The Be Positives + Springfield Elementary
Buy tickets