Ian Prowse & Amsterdam (Acoustic)
Please note this is an 18+ event
Merseyside hero Ian Prowse has formed two successful bands Pele and Amsterdam. Pele released 3 albums on Polydor/M&G Records. Six singles troubled the lower ends of the UK charts but abroad they scored hits in Belgium, Germany, Portugal, Holland and most notably a Number One in South Africa with 'Megalomania'. Pele were a noted live act completing nine tours of the U.K.
Ian then formed Amsterdam and their first single for Beat Crazy Records 'The Journey' was a UK top 40 single in February 2005. Follow up single 'Does this train stop on Merseyside' also hit the UK Charts. The song regularly elicited an emotional response from Radio 1 DJ John Peel. Peel's widow Sheila Ravenscroft went on the station after the DJ's death and confirmed that 'He was not capable of playing it without crying'. The song itself got a further lease of life as one of the centre pieces of Irish legend Christy Moore's latest album which spent 5 weeks at the top spot in his home country.
Ian also has a long standing friendship with Elvis Costello who used Amsterdam as his backing band on the Jonathan Ross television show as well as opening act on several occasions. The relationship was blessed on record when Prowse performed a duet with Costello on a cover of The Searchers 1964 hit 'Don't throw your love away' for the Liverpool Number Ones Project on EMI Records in 2008.
The last Amsterdam album 'Arm in Arm' ended up being voted 14th best ever album out of Liverpool by the local press, which when you consider the Beatles released 10 is some feat! Lead off single 'Home' was played on 21 consecutive days by Radio 2's Janice Long. Janice is a huge fan of the band having had them in no less than 4 times for live sessions.
2012 saw Ian release 'Does this train stop on Merseyside: The Very Best of Ian Prowse' to across the board rave review and 2014 has seen Ian release his very first solo album 'WHO LOVES YA BABY' to blanket praise.
'Rousing, inspirational rocking anthems and celtic soul finery' Daily Mirror 4/5
'Dynamic, hugely enjoyable and ultimately uplifting' R2 Magazine 4/5
'Passionate, engrossing, evocative songs'. Record Collector 4/5
'A Magnificent collection of songs' Liverpool Echo
You May Also Be Interested In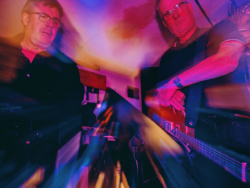 w/ Dark Fidelity Hi Fi + Mindcrime Cafe
Buy tickets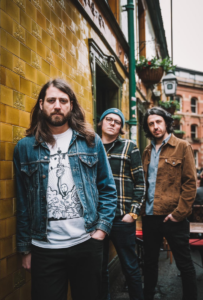 w/ The Be Positives + Springfield Elementary
Buy tickets