Invisible Six present ONE MAN BOND: Every Bond Film In 60 Minutes
£5/ £4 Concession. Also available on the door
Please note this is an 18+ event
Invisible Six present
ONE MAN BOND: Every Bond Film In 60 Minutes
Brian Gorman is a Manchester-based writer, artist and performer. His new one man show, 'ONE MAN BOND: Every Bond Film In 60 Minutes' covers over half a century of the cinematic 007, and every one of the 24 official James Bond movies. From Sean Connery in 'Dr No' through to Daniel Craig in 'Spectre', Brian will bring to life classic scenes involving Goldfinger, Scaramanga, Blofeld, Max Zorin, Red Grant, M, Q, Moneypenny, and hundreds more.
Brian is a life-long Bond fan, having read all the Ian Fleming novels as a child in the 1970s, and seeing every movie dozens of times. His recent published work includes the graphic novels 'EVERYMAN: A Celebration of Patrick McGoohan & The Prisoner' (adapted from his stage play, and also available as an audio drama on CD), and 'BORDERLINERS: True Realities' (Invisible Six Publishing). His highly-acclaimed stage play, 'NEW DAWN FADES: A Play About Joy Division & Manchester' has toured nationally for the last 4 years, and played to capacity audiences and standing ovations. He is currently drawing a new graphic novel, 'ANIMUS', due to be published this autumn.
First confirmed stand-alone performance will be at the popular Gullivers, in Oldham St, Manchester on Thursday 24th August. Tickets: https://www.eventbrite.co.uk/e/one-man-bond-tickets-36469476185
'ONE MAN BOND' has recently been commissioned to be performed at the world famous Pinewood Studios (home of the Bond movies), and Brian will also be performing at the upcoming Starburst Magazine International Film Festival in Manchester.
'ONE MAN BOND' is written & performed by Brian Gorman, directed by SM Worsey, and produced by Invisible Six.
You May Also Be Interested In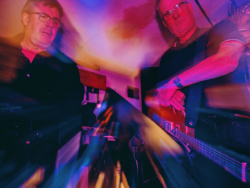 w/ Dark Fidelity Hi Fi + Mindcrime Cafe
Buy tickets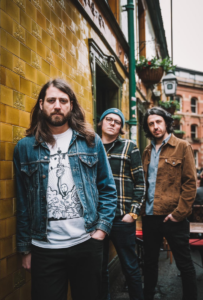 w/ The Be Positives + Springfield Elementary
Buy tickets