JACK CARTY & MAZ O'CONNOR
Please note this is an 18+ event
Jezebel Music are proud to present two of the UK's leading contemporary songwriters, as they join forces in a celebration of song. The UK tour runs through May and June and The Manchester show takes place at Gullivers on Oldham Street on Thursday 14th June.
Jack Carty and Maz O'Connor are two of the most engaging songwriters on the U.K. acoustic scene and have ploughed independent furrows on their paths to success. Jack has recently relocated from Australia following the considerable success of 4 full length albums, 2 EP's, national awards and sold out shows across all seven states; Maz has spent a year developingnew repertoire for a wider, more contemporary audience after being hailed as one of the UK folk scenes brightest stars.
2018 sees their paths converge for one very special UK tour, celebrating independent voices and the power of great songwriting.
Tickets on sale via the following links:
www.wegottickets.com/jezebelmusic or
www.seetickets.com/event/jack-carty-maz-o-connor/gulliver-s/1205534
Maz O'Connor
Maz's most recent album "The Longing Kind" (produced by Jim Moray: 2016) was hailed by press and pundits alike and established her firmly in the roots scene as a force to be reckoned with. Performances on the UK festival scene followed, as did numerous accolades. Maz's considered and perceptive lyricism explores complex relationships between people and their surroundings, often presenting the modern city as a microcosm. She possesses the rare ability to create a whole world in a single song.
Never one to rest on her laurels Maz has recently begun to explore a more contemporary soundscape. Collaborations with produc
ers from the world of electronic pop music have lead to an exploration of new sonic spaces, and inspired a collection of shadowy, Scandinavian-esque, folk-noir songs, to be released in 2018. This tour sees the first performances of that new repertoire.
'Maz O'Connor's ace, apart from her remarkable songwriting talent, is her captivating voice ****' (Q Magazine)
'There is an inquiring intelligence as well as an emotional sensibility at work here…she plays and sings beautifully *****' (Songlines)
Jack Carty
Award-winning Australian songwriter Jack Carty has released four critically acclaimed full-length albums and 2 EP's;toured extensively across Australia, New Zealand, The USA, Canada, The UK and Europe; co-writtenwith the likes of Dan Wilson (Adele, Taylor Swift, Semisonic), Josh Pyke&Blair Dunlop; and received both the National MusicOz award forAcoustic Singer-Songwriter of the year and a biannual APRA Professional Development Awardin his native Australia.
In the midst of all this he decided to start his own label and release an album he produced, performed andrecorded entirely himself in his own home, completely independently. The result was "Home State", one of RhythmsMagazine's Top 10 albums of 2016. It debuted at #1 on the AIR Independent album chart and #36 on the ARIA AlbumChart. Such was the stir it created on home soil that it was picked up for release in the UK by GildedLily/Absolute; and so began Jack's love affair with touring the British
Isles. It's an adventure that's seen him share British stages with the likes of Keston Cobblers' Club, Josh Pyke, Bernard Fanning and Blair Dunlop, and sell out a recent 3 night residency at The Green Note in London.
Jack has just finished a brand new album titled 'Hospital Hill' set for worldwide release in May 2018. Written and produced with long-time collaborator Gus Gardiner (Papa Vs. Pretty, Montaigne, East) 'Hospital Hill' was recorded live in the studio over two days in Sydney with members of The Australian Chamber Orchestra. 
"Carty might well have found his happy place"★★★★(The Sunday Star Times)
"An album of confession and honesty, but also humour and the sublime"★★★★(The Sydney Morning Herald)
You May Also Be Interested In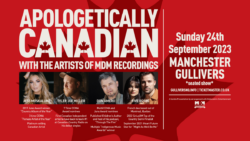 w/ Jess Moskaluke, Tyler Joe Miller, Don Amero, Five Roses
Buy tickets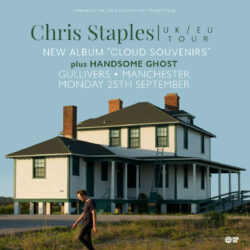 w/ Handsome Ghost
Buy tickets