Ded Luvly presents Jack Conman EP Launch – Utopian Bliss
Please note this is an 18+ Event
Jack Conman, what to say about Jack Conman. His Sex inspired pop tunes are a nod to the heroes of the genre such as D'angelo and JMSN. His sultry voice overlays this exciting new direction he's taken with his music. This will be a very saucy show.
Don't you worry though, Jack will be playing songs from his early releases such as Oxytocin.
Jack plays his EP and catalogue at an intimate show at Gullivers on Oldham Street with band en toe.
For a little more about Jack here is his official bio:
Originally from Hull, UK, Jack Conman found his footing in music as an acoustic singer/songwriter, releasing intimately crafted EPs out of his hometown as a teenager.
With a steady growing fanbase and support from the likes of COLORS, CLASH and Mahogany, Jack made the move to Manchester where his artistry has organically developed into beautifully crafted, sexually-liberated alt-pop, with influences ranging from the groovy upbeats of Steve Lacy to the experimental, dreamy soundscapes of Connan Mockasin.
You May Also Be Interested In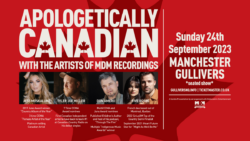 w/ Jess Moskaluke, Tyler Joe Miller, Don Amero, Five Roses
Buy tickets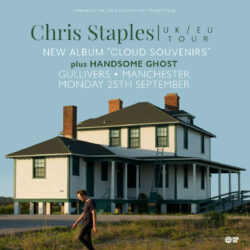 w/ Handsome Ghost
Buy tickets