JENN BOSTIC
With guests JADE HELLIWELL
Please note this is an 18+ event
Glasswerk presents
Jenn Bostic
Jenn Bostic is a soulful singer/songwriter with a hint of blues, soul, country, pop and gospel. Her emotive songwriting and powerful vocals have been touching hearts around the world. "Jealous of the Angels," written for her late father, was championed by both Smooth Radio and BBC Radio 2. She has performed the song on BBC Breakfast, Weekend Wogan, Good Morning Sunday and Songs of Praise, and the music video has over 3 million views on YouTube. She has had 4 singles playlisted at BBC Radio 2, the most listened to radio station in Europe.
In 2012 she won five Independent Country Music Association Awards including "Best Songwriter," "Best Musician," and "Overall Winner." Bostic was also named "International Touring Artist of the Year" at the 2017 British Country Music Awards, where she gave a stunning performance that received the only standing ovation of the night.
She has performed sold out tours across the United States and Europe, and has opened for the likes of Richard Marx, Christian Kane and The Band Perry. Venues have included The Grand Ole Opry, The Ryman Auditorium and Jazz at Lincoln Center in New York City. She currently resides in Nashville, Tennessee, where she has finished recording her new album Revival, with six-time Grammy Award winner Paul Salveson. The album is set to release in the spring of 2018.
You May Also Be Interested In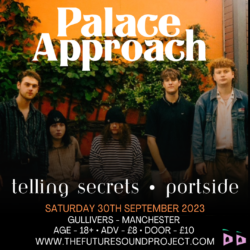 w/ Telling Secrets + Portside
Buy tickets