Hey! Manchester presents Jesse Marchant
Please note this is an 18+ event
In the early days of January 2020, Jesse Marchant was standing in the sun, looking out onto the Pacific. On a 10 day stint at a friend's vacant Hollywood bungalow, in the nostalgic glow for a golden time, he was hoping to crack open a batch of songs he'd been carrying around a while. Just down the street was the apartment where he had lived over a decade ago, writing what would become his first record, in a period that he recalls a creative flood. But there were troubling changes now, difficult to ignore. Homeless encampments littered the sidewalks where before there were none, and the mood in the air was strained. The cocoon of his nostalgia was fracturing.
And with that his reluctance to reminisce, as memories flood his 5th LP, finding the songwriter traveling through time to recall the near-death experience of his youth & a hotel suite bender before he would come to meet his wife. Varied are these experiences as were the backdrops of his writing. A hazy stay in a stream-side
Catskill cottage after the California trip, months at home in Brooklyn, with protests and riots consuming the city, and a nightly firework occupation of the neighborhood that lasted months. Explosions, lockdowns, electricity, anger & angst. Finally, a summer of isolation in the forest, and the news that he would become a father.
The songs on Antelope Running paint the portrait of a man consumed with compassion, looking back. His acceptance and longing are interwoven, yielding a depth of writing that is not only more significant than any of his past efforts, but also more clear. The best example of this appears in the album's title track, the meandering 7:45min masterpiece Antelope Running, which reads as a road letter to a loved one, recalling songs from Joni Mitchell's travelogue, Hejira. It begins with Marchant recounting banal details of a morning run in Texas and ends in metaphysical revelation, with Antelope running alongside his car on a sunset drive through Wyoming. He talks of death and dying, of the will to keep it at bay: "I hope the night won't fall too soon on you / I wish the same, that the night don't come too soon for me", and of regret: "I should call you up and share these silly stories, like I never do". These heavy themes are interspersed with comedy to save it all all from getting self-serious, in a balancing act so skillfully executed that it recalls the master works of Leonard Cohen or Bob Dylan.
The same agility is shown in balancing sentiments of love with biting critique, in the many verses long Century, which recounts the glorious day of a monumental life event before progressing to address urgent social issues: "I saw you scowling in the corner so I came on by / And again it would be your night to starve or feed / I said, I
know you've been having it hard but I was hoping that for just tonight/ You could feel happy for me / All I wanted was this bright day alive without your sentiment dragging me down to your place / Wishful thinking"
You May Also Be Interested In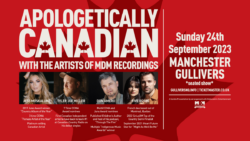 w/ Jess Moskaluke, Tyler Joe Miller, Don Amero, Five Roses
Buy tickets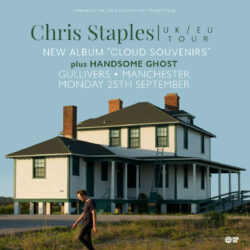 w/ Handsome Ghost
Buy tickets