Jezebel presents Maz O'Connor
Please note this is an 18+ event
Maz O'Connor is a singer and songwriter whose new album The Longing Kind explores the tensions and conflicts of a young woman living in London, yearning for an undefined elsewhere. Her songs turn intimate and true tales into poignant examinations of our relationship to others, to home and the notion of identity.
Having studied at the same Cambridge college as author Nick Hornby and Alexis Taylor from the band Hot Chip, one wonders if a combination of her working class background (she grew up in Barrow-in-Furness, the blue-collar capital of England) and a literary education is what gives her music its distinctive character. In her final year at uni (where she had tutorials in Coleridge's former bedroom) she studied the early writing of Bob Dylan, and that insight left its mark on the way she structures songs. Similarly schooled in the work of Jackson C. Frank and Paul Simon, she is enamoured by the simple power of "one person standing on stage with a guitar and making a whole world."
The Longing Kind is her first album of entirely original material, having temporarily put aside the traditional ballads that featured on her acclaimed previous album This Willowed Light. These songs are unflinchingly personal and resolutely youthful.
"I'm not going to pretend not to be young," Maz explains. "For this album I didn't want to hide behind historical disasters and mythological beasts at the expense of my own experience."
Ordered like a three-act play, the album begins with songs that capture those moments of uncertainty, confusion and displacement that follow being shoved into the world from the comfort of education and family. As well as "trying to use love as a shortcut to home, a shortcut to identity which obviously doesn't work."
The songs in the second act are imagined stories based on the subjects of particular paintings (Millais' Ophelia, Delaroche's Lady Jane Grey and other immortalised tragic heroines) and how their identities have been fixed by their artists. "I liked the idea of the painting having a voice to say, 'I could've been so many other things but you had control over me as the artist.' That's also true of the songs I write about people in my own life. If I write about someone I've controlled the narrative; I've fixed them in a song."
In the final section the record returns to reality, but in responding to the themes of the previous songs there's a newfound clarity, a redefined sense of self and of arriving home. "I've been trying to figure out the difference between mistakes and regrets; to enjoy being young without being stupid."
The Longing Kind is absolutely a solo album, with Maz accompanying herself on guitar, tenor guitar, electric bouzouki, piano and harmonium. Produced by Jim Moray, the record is released on her own label Restless Head and paid for by a grant from the BBC Performing Arts Fund.
In 2015 Maz was nominated for a BBC Radio 2 Folk Award and in the same year she researched and wrote songs for Sweet Liberties, a touring project commissioned by the Houses of Parliament (in partnership with EFDSS and Folk by the Oak) to celebrate key moments of democracy in the 800 years since the signing of the Magna Carta. Prior to that she performed extensively in support of her previous album, including an appearance at WOMAD festival that was broadcast on BBC Radio 3. In 2013 she took part in a new production of As You Like It by the RSC, singing songs written for the play by Laura Marling.
Maz O'Connor is a precise and considered lyricist and a composer of heart-tugging melodies that conjure some of the 1960s' most revered American balladeers, whilst being undoubtedly English, youthful and now.
www.mazoconnor.com
You May Also Be Interested In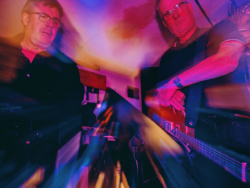 w/ Dark Fidelity Hi Fi + Mindcrime Cafe
Buy tickets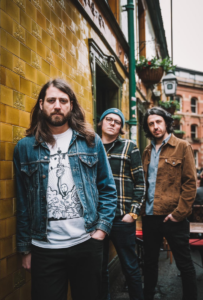 w/ The Be Positives + Springfield Elementary
Buy tickets