Hey! Manchester presents John Craigie
w/ Marie-Elaine Jenkins
Please note this is an 18+ event
Portland, Oregon-based singer, songwriter and producer John Craigie adapts moments of solitude into stories perfectly suited for old Americana fiction anthologies. Instead of leaving them on dog-eared pages, he projects them widescreen in flashes of simmering soul and folk eloquence.
On his 2022 full-length album, Mermaid Salt, we witness revenge unfurled in flames, watch a landlocked mermaid's escape, and fall asleep under a meteor shower. After selling out shows consistently coast-to-coast and earning acclaim from Rolling Stone, Glide Magazine, No Depression and many more, his unflinching honesty ties these ten tracks together. The album comes from the solitude and loneliness of lockdown in the Northwest. Someone whose life was touring, travelling and having lots of human interaction is faced with an undefinable amount of time without those things.
So, he began writing new songs and envisioning an album that was different from his past records. The sound of everyone playing live in a room together was traded for the sound of song construction with an unknown amount of instruments and musicians – a quiet symphony. Rather than steal away to a cabin or hole up in a house with friends, Craigie opted to set up shop at the OK Theatre in Enterprise, Oregon with long time collaborator Bart Budwig behind the board as engineer.
A rotating cast of musicians shuffled in and out safely, distinguishing the process from the communal recording of previous releases. The core players included Justin Landis, Cooper Trail and Nevada Sowle. Meanwhile, Shook Twins lent their signature vocal harmonies, Bevin Foley arranged, composed and performed strings, and Ben Walden dropped in for guitar and violin plucking parts.
On Distance, warm piano glows alongside a glitchy beat as he softly laments, 'I could lose you to the loneliness, vast and infinite'.
Then, there's Helena. A jazz-y bass line snakes through head-nodding percussion as he relays an incendiary parable of a mother and son in exile. He croons, 'She said fire was how we'd make 'em pay. As I ran across the fields, she would scream, "Light it up son"', uplifted in a conflagration of Shook Twins' harmonies.
Craigie had reached a series of watershed moments in tandem with Mermaid Salt. Beyond headlining venues such as The Fillmore and gracing the stage of Red Rocks Amphitheatre, his 2020 offering Asterisk The Universe earned an unanimous tastemaker applause:
'For many weary and heavy listeners hearted, the album might be exactly what they need' – Glide Magazine.
Tour support comes from Mary-Elaine Jenkins. Mary-Elaine Jenkins is a Brooklyn-based songwriter, singer and guitarist. A native of the South Carolina Lowcountry, her sound combines manifold influences with a distinctly southern sensibility. After graduating from college in Washington, DC, she spent two years in Madrid, a time that would prove creatively transformative. Upon making her home in NYC, she surrounded herself with a creative network that would eventually include Thom Beemer, who produced and engineered Hold Still, her full-length debut.
MEJ has been named among 'Five Up-And-Coming Women Musicians You Should Know About' (Bust Magazine), described as 'standing righteously above other young pretenders' (Glide Magazine), and her voice has been called 'a mix of cloves, sage, ash, thorns, and honey' (The Deli NYC). She is a fixture in the New York music scene, has toured Europe, and has supported artists such as Martha Wainwright, Birds of Chicago and Courtney Marie Andrews. She and Beemer are currently at work on a new record.
You May Also Be Interested In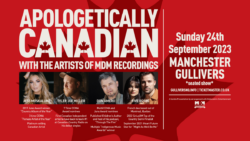 w/ Jess Moskaluke, Tyler Joe Miller, Don Amero, Five Roses
Buy tickets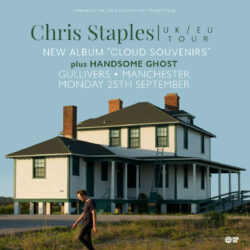 w/ Handsome Ghost
Buy tickets