Neon Jesus Presents John Dhali
Please note this is an 18+ event
Having overcome personal challenges in his teenage years that saw him drop out of college and buy a one-way ticket to Amsterdam, singer-songwriter John Dhali (27) has emerged from illness, rehabilitation and subsequent years of developing his own sound, with a crowd-funded 2022 debut album, 'In Time LP', that has landed two coveted New Music Friday placements and support from Radio 1
Born with ADHD and the resulting boundless energy that fuelled a fire of creativity, his father left when he was 2, but his mum encouraged him through a journey of artistic discovery, initially through art and then on to music.  By eight his headphones were a permanent companion as he devoured rock and rap – Hendrix, Radiohead, Eminem, Nirvana – on his Walkman. John says, 'Jeff Buckley taught me to sing.' By 11 he was taking guitar lessons and beginning experiments with writing through poetry and then song.
He sailed through GCSEs with As and A*s, despite attendance being peppered with detentions for bad behaviour. Meanwhile a teacher had spotted his talent hearing him play Buckley's version of Leonard Cohen's 'Hallelujah'. He was dragged into the staff room to play it again and then on to play it for 200 of his high school peers.
But experiments with drugs eventually led to him dropping out of his A levels and a quick deportation after that trip to Amsterdam. He eventually returned home in his mid-teens, got clean, completed his A levels and turned to a search for meaning through philosophy, psychology, physics and spirituality, reading everything he could get his hands on. By 19, and with the live-changing help of a literal guru, he was healthy and fronting an indie band. They recorded at Metropolis Studios and management deals landed quickly but the music wasn't John's. He left the band and started to record his own material.
His first solo EP was picked up by BBC Introducing Stoke and led to a live session which was their most watched, with 20k viewers. Huw Stephens played a track on his Radio 1 show. He worked with a series of managers who failed to deliver. Then in 2017 he released the track 'Only One' with an extraordinary video of him performing the song in the middle of a crowded Manchester Piccadilly train station wearing his trademark headphones. Small-scale record deals followed but with the companies having limited resources and experience, eventually led nowhere. Experiments with a six-piece band, time spent in India, a honing of live performance through busking, and by 2020 John was working full-time in music. He finally had the sound, the look, the songs he had been searching for.
Covid didn't stop him. He sailed to London on his narrowboat in July 2020 and crowd-funded for his debut album 'In Time LP' which will have a full release on 26th August '22.
Characterised by a joyful embrace of life and light after some years of darkness, John Dhali is a sensitive, expressive and talented singer, reminiscent of Guy Garvey, delivering soaring life-affirming anthems that sit somewhere between George Ezra, The Lumineers and Jeff Buckley.
You May Also Be Interested In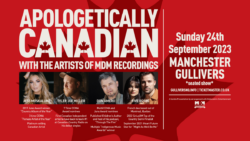 w/ Jess Moskaluke, Tyler Joe Miller, Don Amero, Five Roses
Buy tickets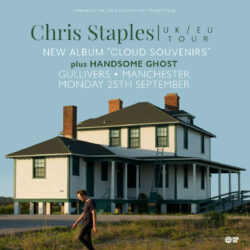 w/ Handsome Ghost
Buy tickets